Asked on Dec 31, 2018
How should I set up my kitchen? +6
Answered
just moved in to this kitchen. Love it but haven't moved on 40 years and am struggling with what to put above large counter top to left of stove. Actually struggling where to put everything. Still rearranging stuff on counters. Is there any rules as to where stuff should go. Lol. Thanks any help appreciated.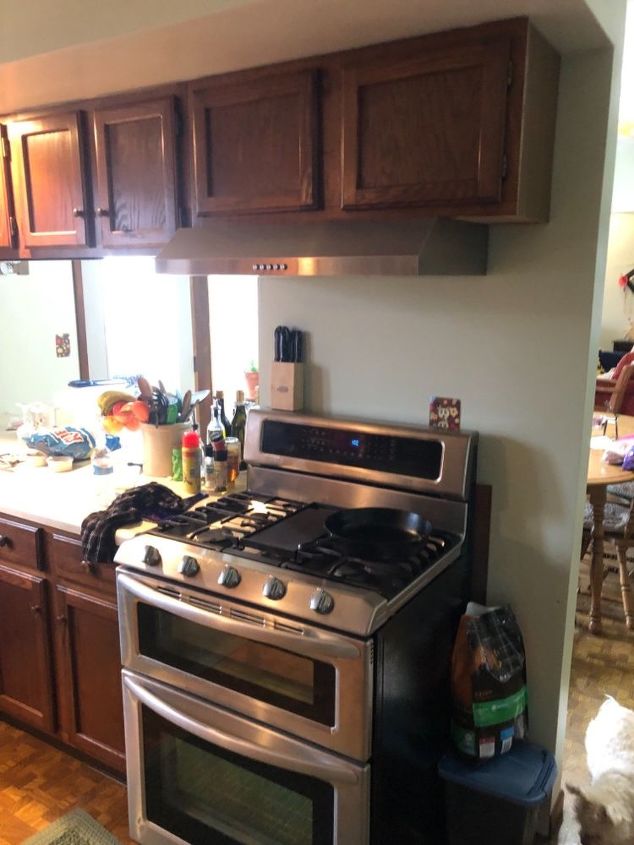 Cupboards above counter I have glasses in there now but don't like them there.
Moving glasses to cupboard by frig.
Dishwasher will eventually go to right of sink Plates are in upper cabinets