Related Discussions Remijack
on Jan 17, 2020
Hi all, I am a newbie to this forum...hope you all feel well Norma
on Dec 25, 2019
Merry Christmas!

Pamela
on Dec 31, 2019
No question , just wanted to wish all my fellow hometalk DIY er' s aVery Happy New Year and best wishes for 2020 !!! May you all have a happy ,healthy , peaceful & cr... See more
Gayle
on Dec 11, 2019
Don't have a question but wanted to say Merry Christmas!!! Hope everyone has a blessed holiday!!!!!
Natalie Blanchette
on Nov 28, 2019
Happy Thanksgiving !

TAMMY SPALSBURY
on Dec 31, 2018

Laurie Collins
on Dec 28, 2018 Gruber
on Dec 26, 2018
Happy christmas to all people who celebrate.
Julia A. Harding
on Nov 01, 2018
Not sure where to go, what to offer. Love DIY. I do denim, but I sew, crochet, paint, just about anything crafty. Just started on rug weaving...

Puddin
on Sep 10, 2018
I just moved into my new home I'm a first time buyer first-time designer so I need help designing the kitchen. I'm looking to design my kitchen I have a previously in... See more
Coralia Gomez
on Dec 26, 2017
I don't have a question. Thanks.

Kaufman.daniel
on Jul 27, 2017
Hi,I love doing DIY project but sometime I lack the motivation.... I was thinking, if I had someone doing the same project as I am at the same time, would I be more c... See more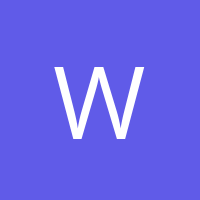 Wal17994662
on Jun 12, 2017
We are from "Taiwan", our country! We never been a part of "Province of China".