How do I decorate this wall? Answered
So I have been struggling with this wall. I have written in before about the same room. As you can maybe see there are 2 mirrors in the photo. I like the one on the floor. Its dark bronze. My problem is the wall is high and I dont know if the mirror is enough. I do not want shelves. Also, thoughts about the fireplace? I don't want the decor over the fireplace competing w the buffet wall right?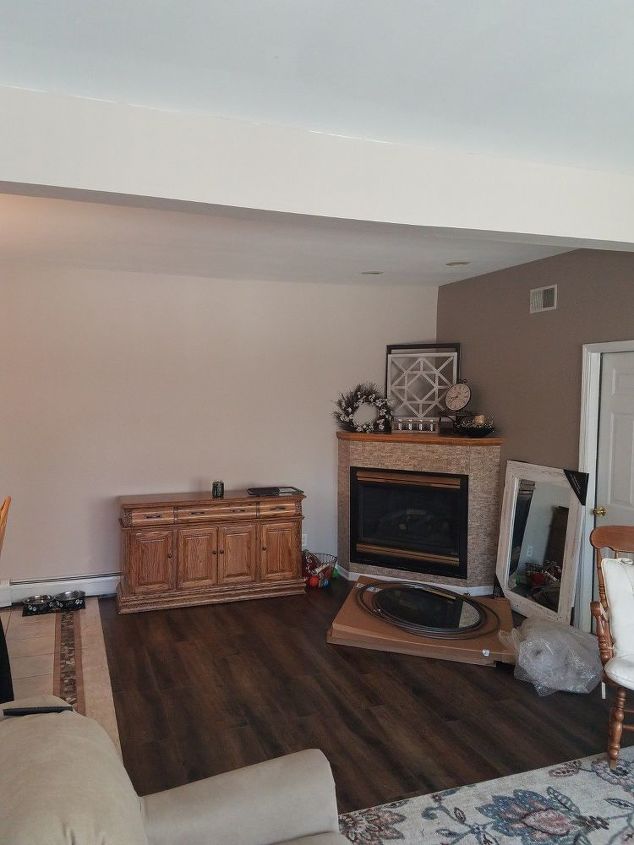 The buffet may look a bit awkward there but there is literally no where else to put it and this liitle area of our house is really dead space off the TV area.