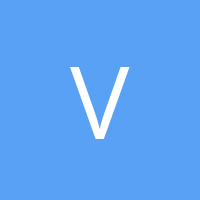 Asked on Jan 15, 2019
How to paint kitchen cabinets? +2
Answered
I touched up the paint on my kitchen cabinets and some interior doors with good quality semi-gloss latex paint, but they have a rough feel to the surface, and almost matte finish. Everything was clean, no dust. What do you suppose the problem is? To paint over this, I am thinking that I should lightly sand the surface, wash, and then paint?