How do I organize this space to creative more storage? Answered
I recently remodeled and had some additional space left and my contractor created a space to make a half wall between the shelf and tub. Since they aren't very useful and I wanted storage, he built it up and created space for sheving. I'm at a loss as to how to proceed. My friend sent me a pic of her bathroom with the wire racks, but was wondering about other ideas. Any suggestions?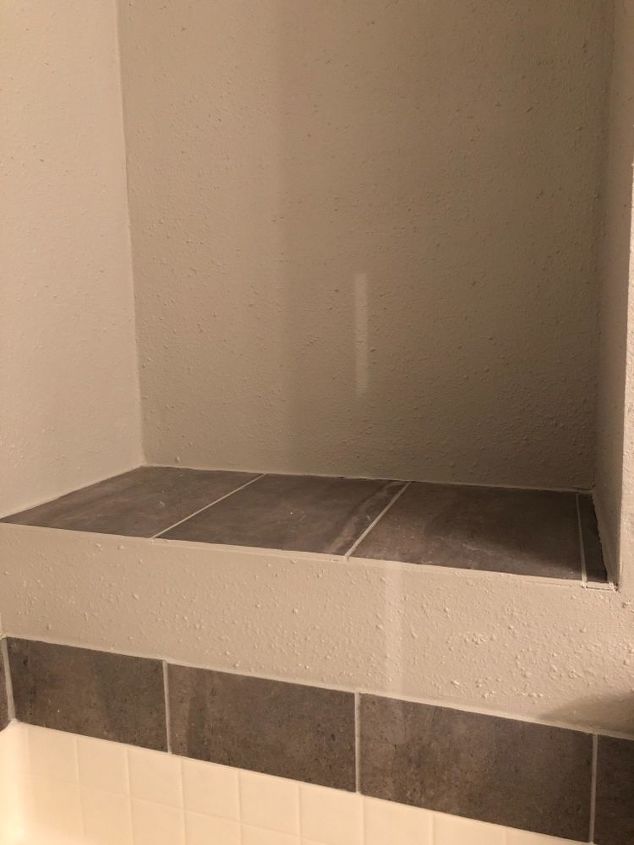 Current area is 17 inches deep, 38 inches wide and 5 feet tall.