How do I redo a patio furniture frame?



Answered
I have a love seat and two chairs that are metal framed. The frames are in great condition. The isssue I'm having is the with the wicker-like mesh that supports the cushions, its old and brittle and coming apart. I have pictures of the love seat. What can I use to replace the brittle mesh wicker-like stuff so I can use my set this coming season? I want to keep costs down as I am on a budget. The bottom (wide straps) in the picture is fine and intact, it's the back supports that are the problem. Help!!☺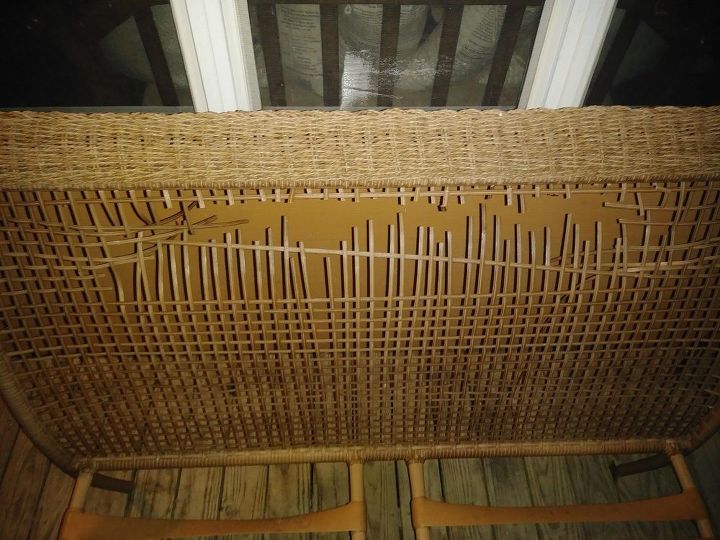 Love seat back with cushions removed. You can see where it's falling apart .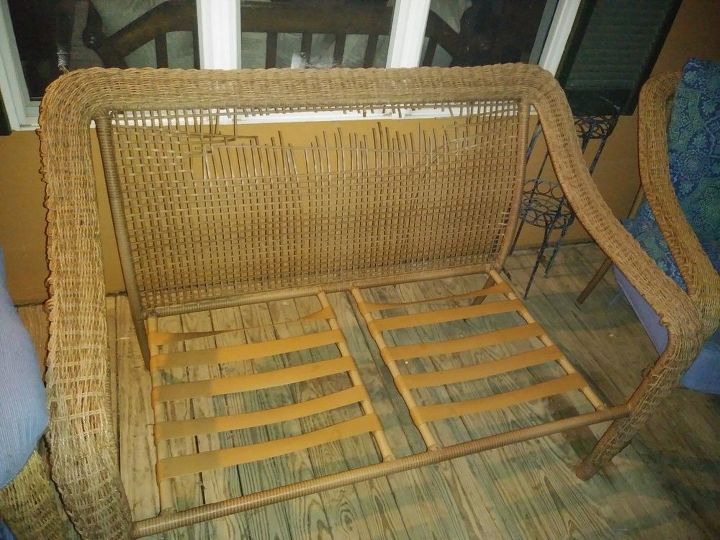 Here's the picture of the whole love seat.