How do I repair this? Answered
This is a limited series rustic moose/bear stoneware utensil holder. I really don't want to toss it out so hoping someone can help with some ideas on how to repair it. For those of you reading this, learn from my lesson - if you have a stoneware utensil holder you want to keep around, place a thick rubber pad inside the container so when you accidently drop heavy tipped utensils into the container, it won't break it. Thanks!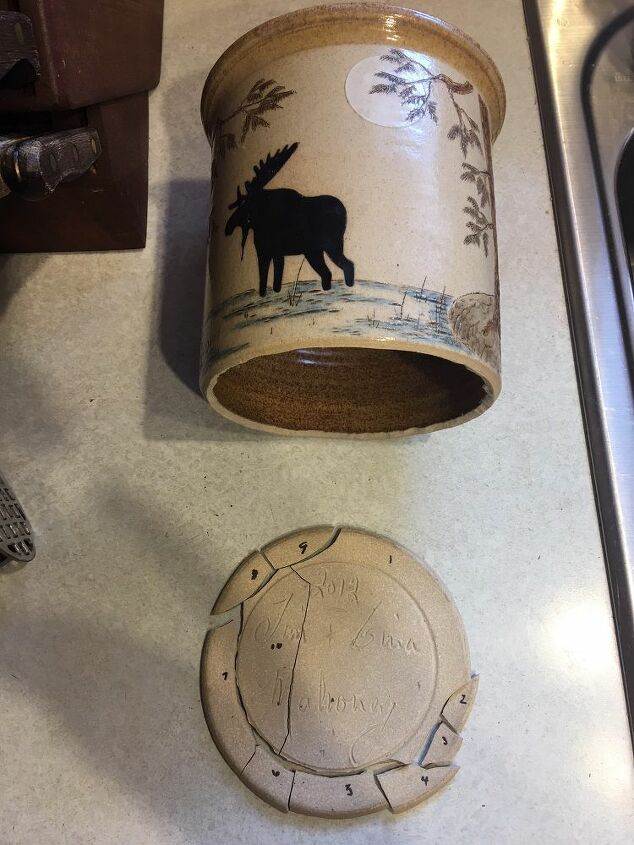 The top and bottom of the container.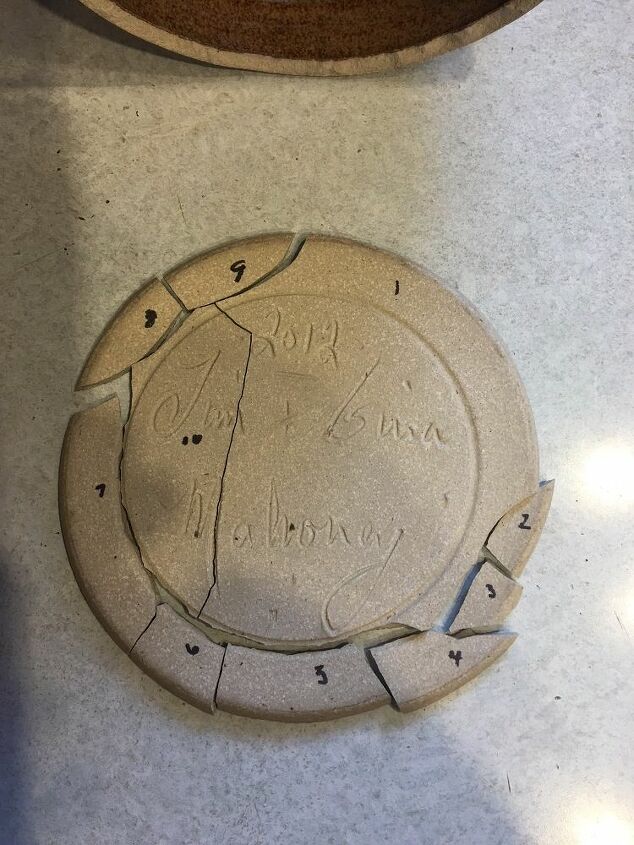 I numbered each broken piece so that I know where each one fits together.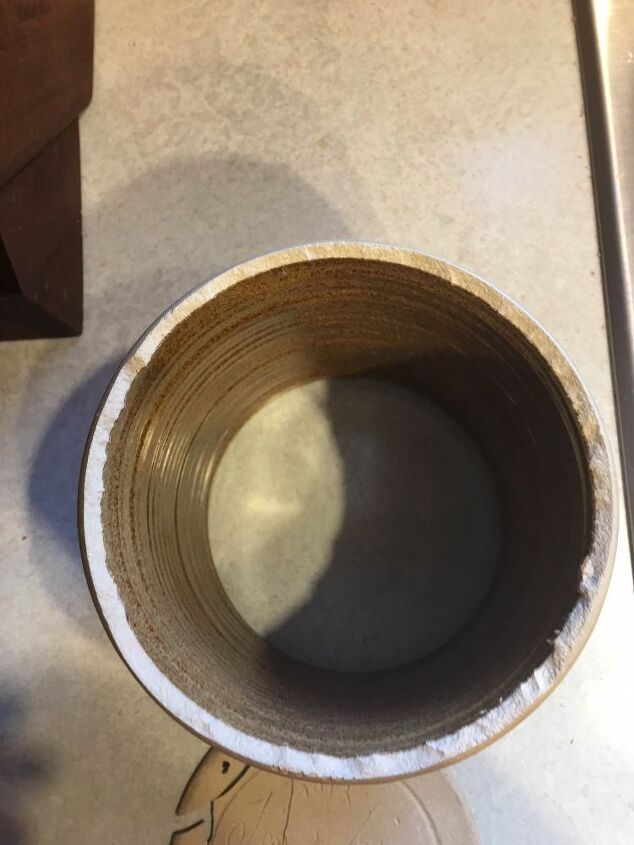 Yep. The entire bottom of the container broke off.