How can I put molding on a curved wall?



Answered
Hello! We are in the midst of a home re-do. (Read: please ignore the temp curtains and fan in the dining room in these pics!) We painted the living room walls Navy and Greige. I wanted to put up some edging or molding or something to go down the wall where the two colors meet to ease the separation a bit. But I forgot...my walls are curved at the top!Does anyone have any ideas on how I can do this? I really tried to show the curve at the top of my wall. I hope you can see it. Thank you for any suggestions you have!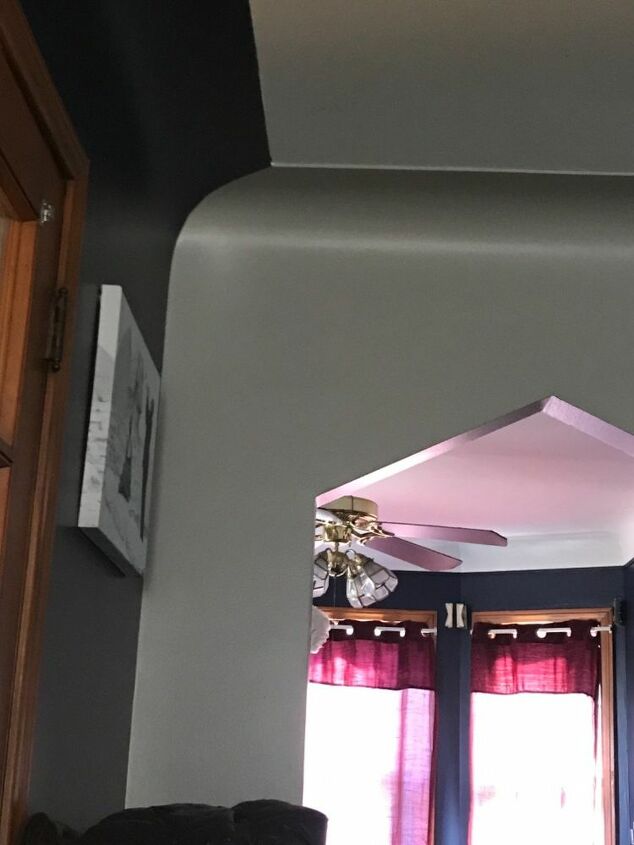 This shows that it's a pretty severe curve. House was built in the 40's.