How do I choose a backsplash? Answered
Hi, I have been looking for a backsplash that will work with our countertop, but nothing seems to look right. The counter is avery dark brown that has a slight purplish tone in some areas of it in certain light and up close is very busy with black veining, a few small white spots and spots that look sort of orangish, maybe slightly pinky? There is a spot by the wall that has some slightly pinkish to it which really makes it hard to pick a backsplash. The countertop color looks different in different light. Our kitchen is extremely rustic, so I am looking for a rustic bs, and would like it to be very easy to clean. I like bs with tumbled edges (not perfectly straight) if possible. Also, anthing even slightly busy does not work, but I don't like solid color tile. Regarding color, I am having a hard time because anything with even a hint of yellow, orangish rust, brown, beige or gray does not look good since it has a very slight purple in it as if a bit of purple was mixed with dark brown and has a very pinkish right by the wall in some areas. I am about to give up and just paint it white, but really want a bs. Any suggestions? Thanks.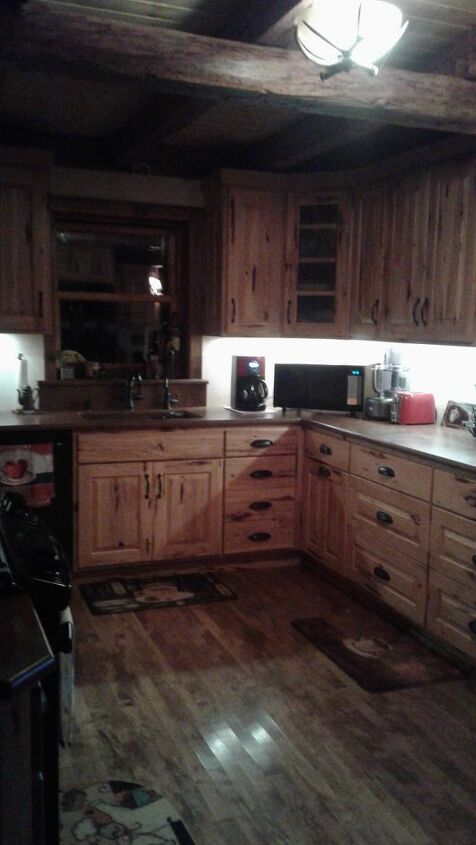 The kitchen isn't actually as dark as it looks in this photo.