How do I choose plants for my front porch? Answered
I live in the NW Florida panhandle. I'm taking on my front porch for a make over. I'm adding a white iron rocking bench, white wicker chairs and various old and new planters. I'm interested in a "shabby chic " look. I need plants that are hardy to the heat, high humidity and work well in the shade. This was a poor attempt last fall. Want a really lush place to sit and enjoy early morning and later afternoons. Oh,yes I do have the much needed bug zapper, as there's a beautiful view of two ponds but tons of mosquitoes at times. Working on next years project of re-screening it. PS I don't have a green thumb.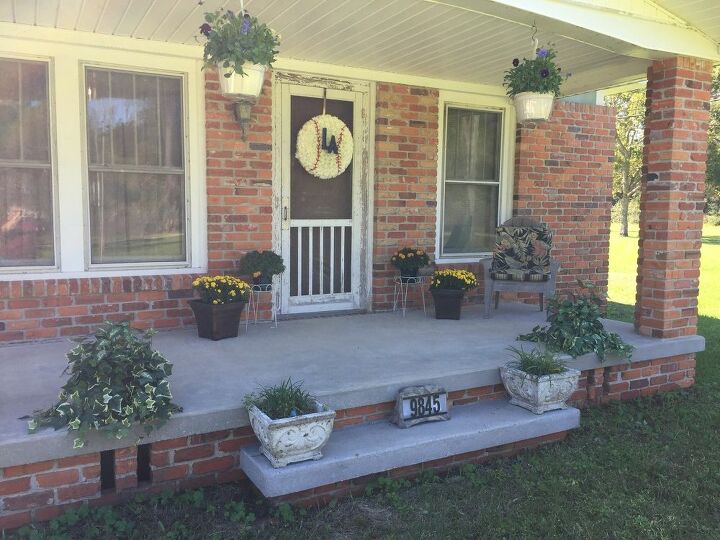 Planters on steps have tiger Lily's that are the few things that have survived over the years.