How to get better use of this space? Answered
These are 2 pics of one space... it is the long narrow side room in my garage (can you believe they did not make a door at the end... :/). The room is only 5 ft wide by 22 ft long.
I have to have my washer & dryer there, the extra fridge a big family 'needs' & obviously, the most storage space I can get. In a dream world I would like to have a slop sink but I guess that's out of the question.
Also, how can I de-ugly it? (obviously my word...lol)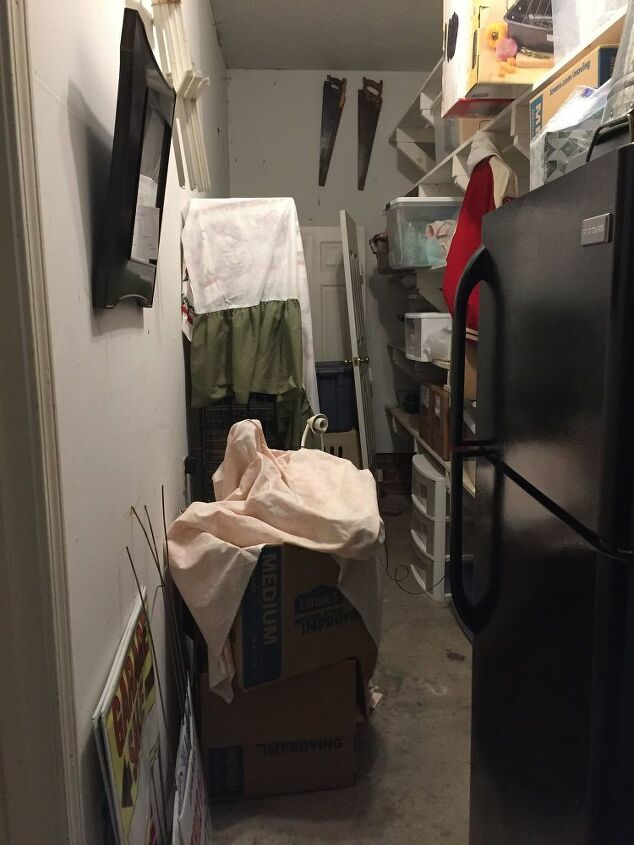 the shelves on the right are built in to the wall. The covered shelves on the left shelves are temporarily there holding items for a yard sale. They will be removed soon... restoring my luxurious 5 ft wide space there.