Asked on Apr 7, 2019
How to resurface an acrylic bathroom counter top? +8
Answered
We have moved into a 40 year old home and the bathroom counter is one solid piece with "shell" shaped sinks molded into that countertop, so the sinks are not separate from the counter. I'm guessing they are sone kind of acrylic looking beige marble. I have seen a counter resurfacing kit on line and at the big box stores, and have a concern that the info on the box does not really cover. Since the sink is part of the countertop, the product would be applied to the sink surface in addition to the counter. Would the product withstand being used in a sink, with all the use a bathroom sink gets like Hand washing, soap, toothpaste, etc? Has anyone used a product to resurface a counter with the sink included that was durable and waterproof enough to withstand daily use?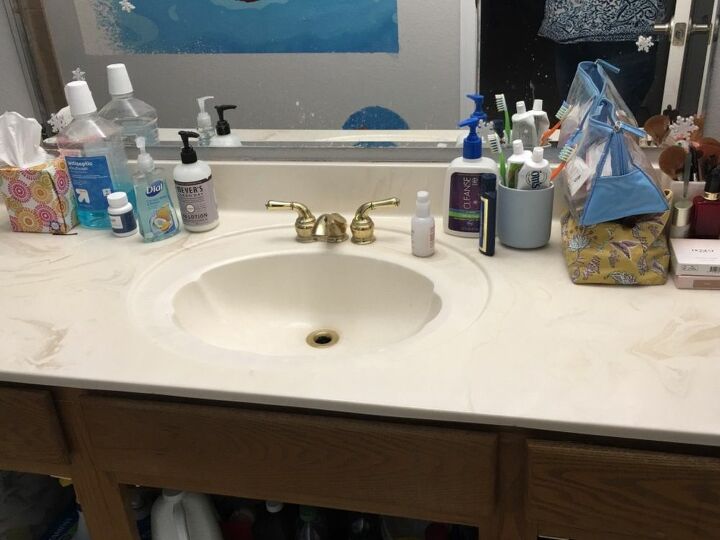 This is a pic of the counter with the mounded sink