Related Discussions PATRICIA
on Feb 27, 2020
How do I clean tile floor Kaydale3
on Mar 02, 2021
they aren't smooth on top. my walker goes bump bump. when wet they are slippery.I don't suppose there is an easy way to take them out?thanks kay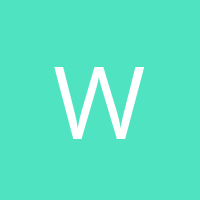 William Wilkinson
on Mar 24, 2021
Can I install flexible flooring over vinyl tile that has1/32 deep grooves at the edges ? Nic
on Mar 17, 2019
I have a tile floor. The graying grout between the tiles is so hard to clean and keep clean. Any tips out there?

Nancy
on Oct 23, 2018
Help! I found this weekend I had a small mist leak coming from the bottom of my dishwasher.This is the nightmare it caused (Pics Below).My homeowners insurance will n... See more

Louise
on Dec 13, 2019
Since I removed the carpet, the stairs have gotten very dirty so they need to be cleaned well before I shellac them. I saw this online https://www.youtube.com/watch?v... See more Jim Head
on Aug 04, 2019
How can I lighten engineered wood flooring without sanding?