Can I prime and paint this paneling? Answered
I was told if I get this primer I would be able to paint my paneling.White Kilz Adhesion Bonding/ Interior/Exterior Primer. https://www. homedepot.com/p/204763136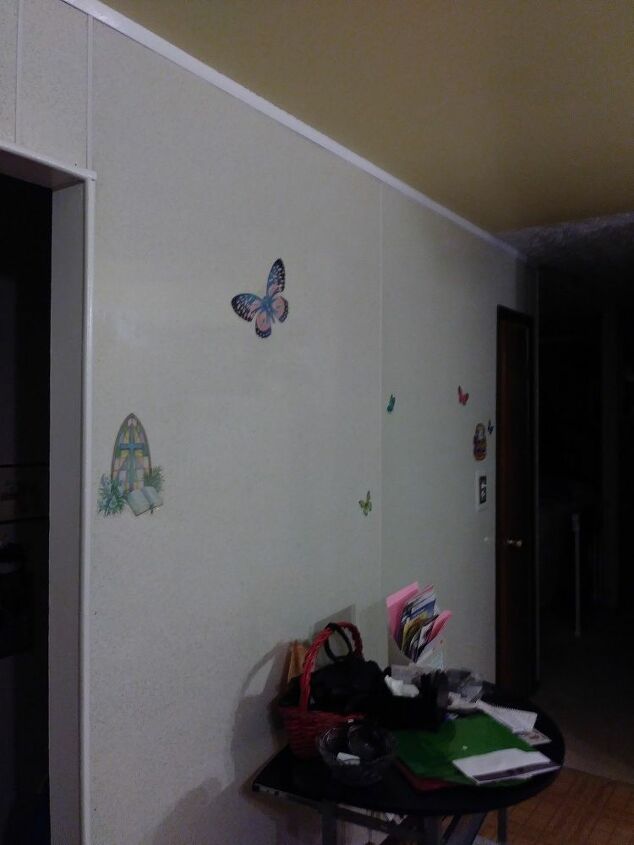 I have three walls of this paneling I do not know what the condition of the walls are in underneath the paneling. so I'm trying to leave the paneling up and possibly paint it. I'm trying to transition a kitchen from yellow & orange & gold, 2 Grey, Silver & purple.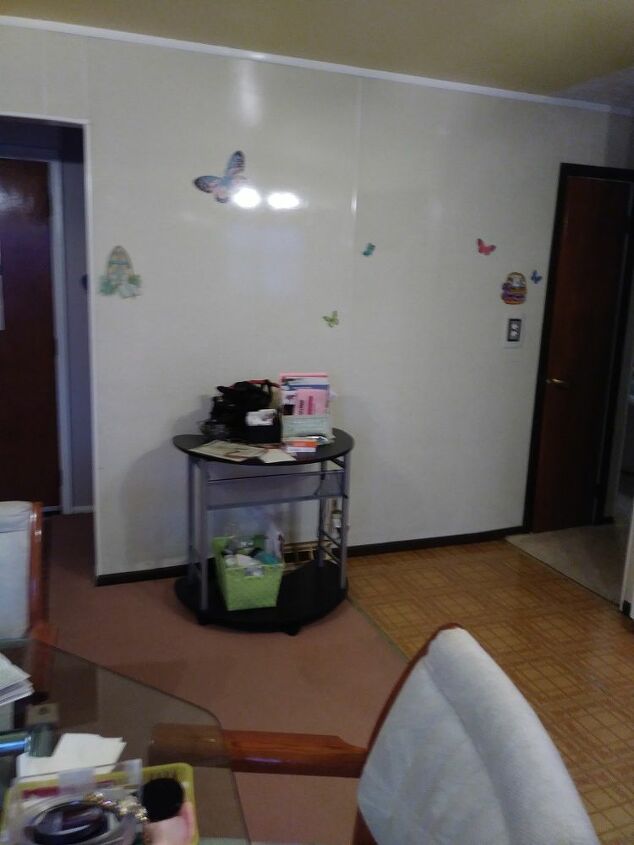 I'm also trying to find a storage ottoman with canister Wheels. that will take the place of this stand that's in the middle of that wall. That I can use for shoes, hats, gloves, accessories and some paperwork. I know that storage ottoman would have to be a total Workhorse! LOL thank you in advance for any advice you can give me!