How do I remove stains on concrete? Answered
Hey y'all! I've got a concrete patio by the pool. I stained it years ago with Sherwin Williams concrete stain (went on so easy and looks more like paint). Before I settled on a simple design, I did a checkered board look using painters tape. My husband hated it so I stained over it, not considering that the tape left a residue. We are getting ready to have a pergola built but I'd like to repaint my patio. Due to the fact that we had a metal framed pergola and table set, I've got rust spots all over and I have to patch the spots where the old pergola was anchored in the concrete. How can I remove or smooth out the stain so I can redo it? There are a few spots where the stain has peeled off too from where I had taped off. I really don't want to restrain the entire patio since I've got a flower bed along one edge and have a deck coming off the back door on top of the area. The areas that have spots peeling off is too big to cover with a outdoor rug.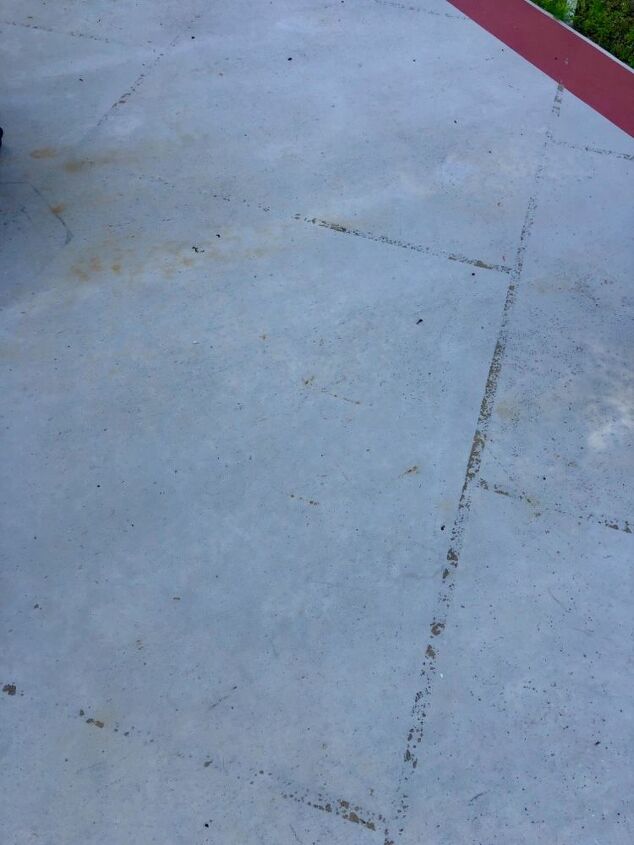 Peeling from tape residue.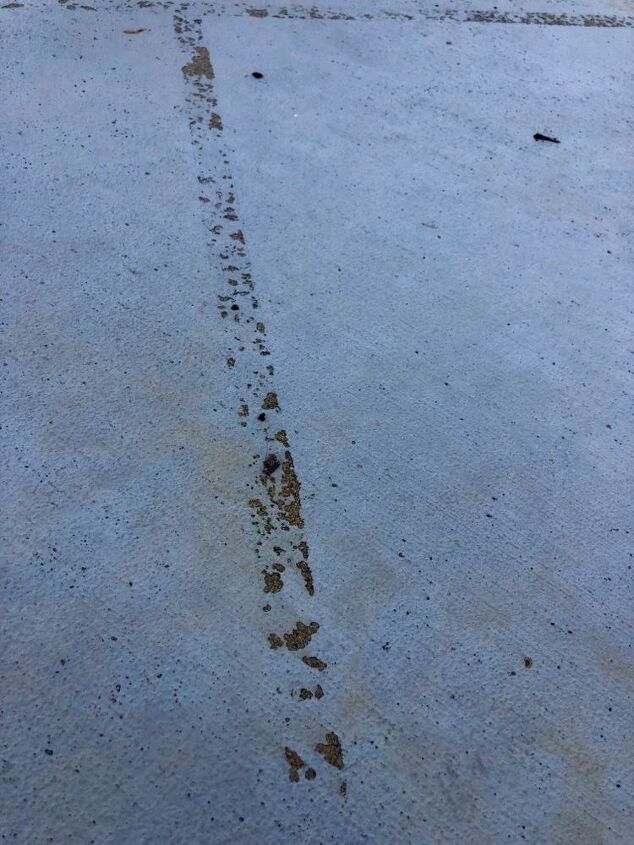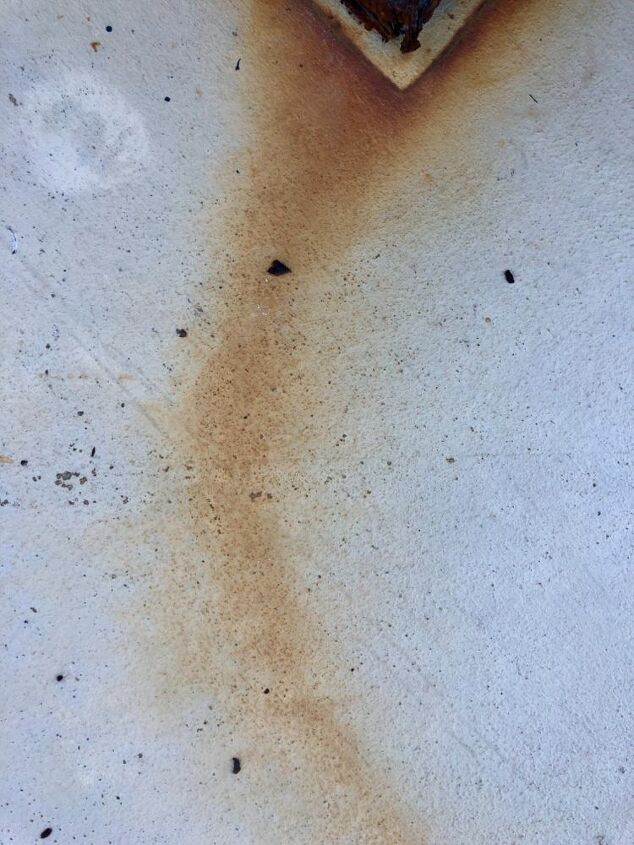 Rust staining from existing pergola.