Asked on May 16, 2019
How do I repair a faux leather chaise tear? +3
Answered
Tear/hole present in buttox area on chaise seami.10" across. Sewing repair failed. Other ways to repair? We enjoy the comfort of this piece n are resistant to toss. Ty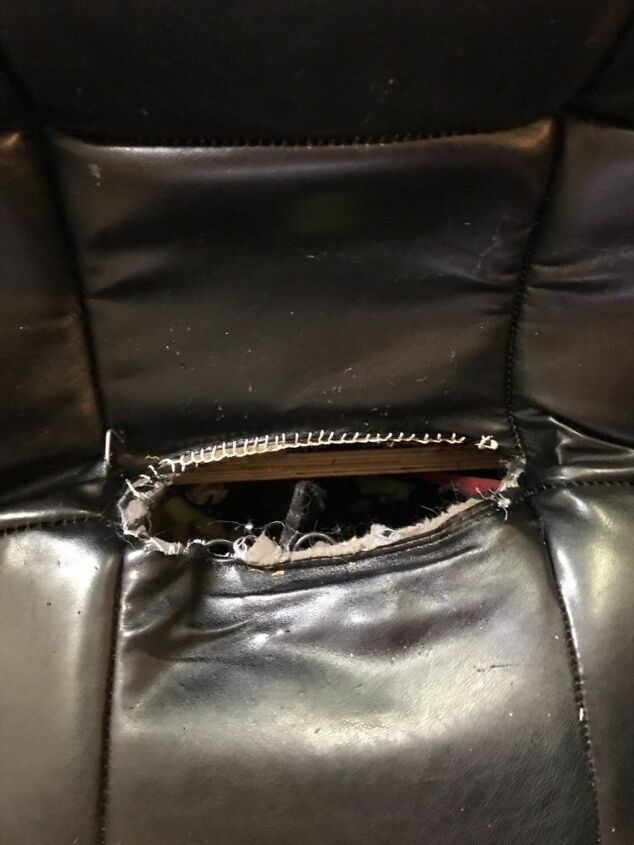 Tear is located in center segment of 3 segments. Exactly where the buttocks region joins the back support.