Asked on May 19, 2019
How to add more light to a large family room? +5
Answered
Our only outside light is a sliding patio door on the far left of out room. The other side does have a ceiling fan and light, but when we are home on a daily basis the only daylight is from opening the front door and that isn't optional during hot summers and freezing winters!I would like to add a window on roof since we have cathedral ceilings, but my husband thinks it's too costly and may leak on carpet. Any ideas?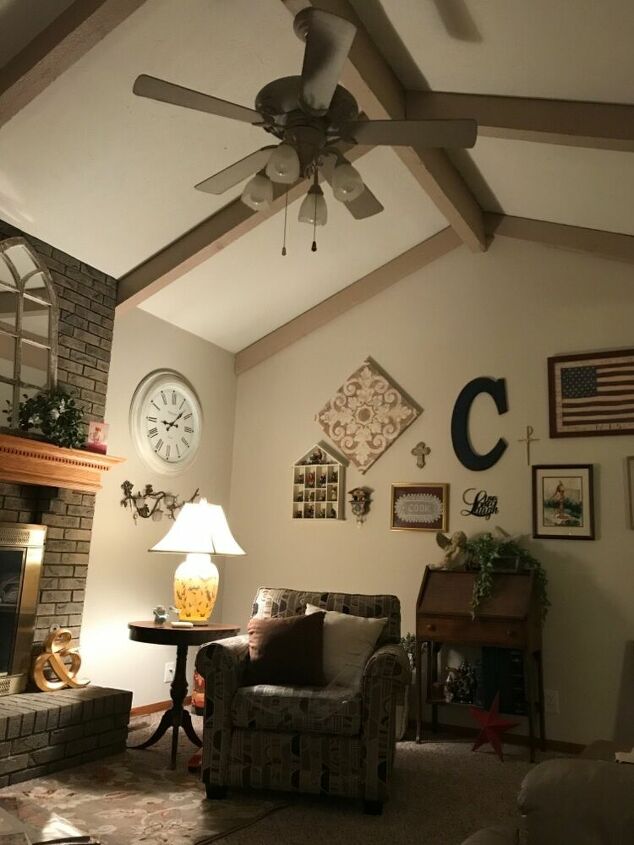 This is "the dark side"....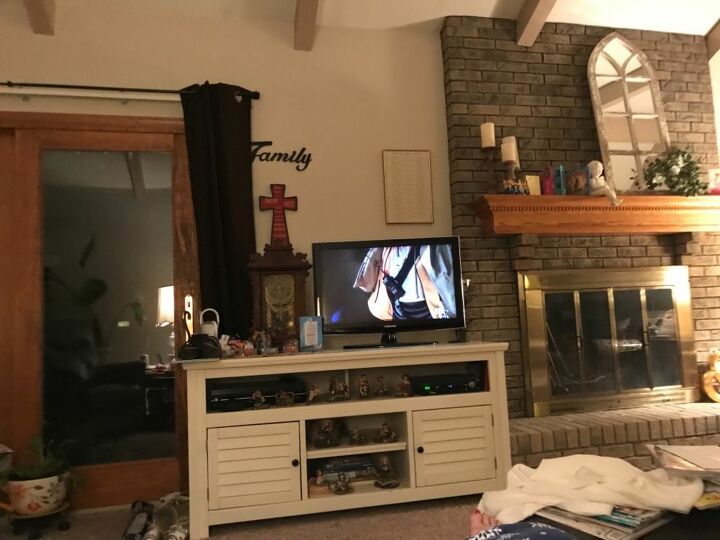 This is evening with other side of fireplace showing where patio door is located.