Asked on May 19, 2019
How do I fix up my backyard? +6
Answered
I covered my backyard with cardboard to kill the grass and it looks like a junkyard!!! What's next before HOA charge me with littering!!! I'm actually scared to be seen in my yard. Landscapers want to charge $5,000!!!!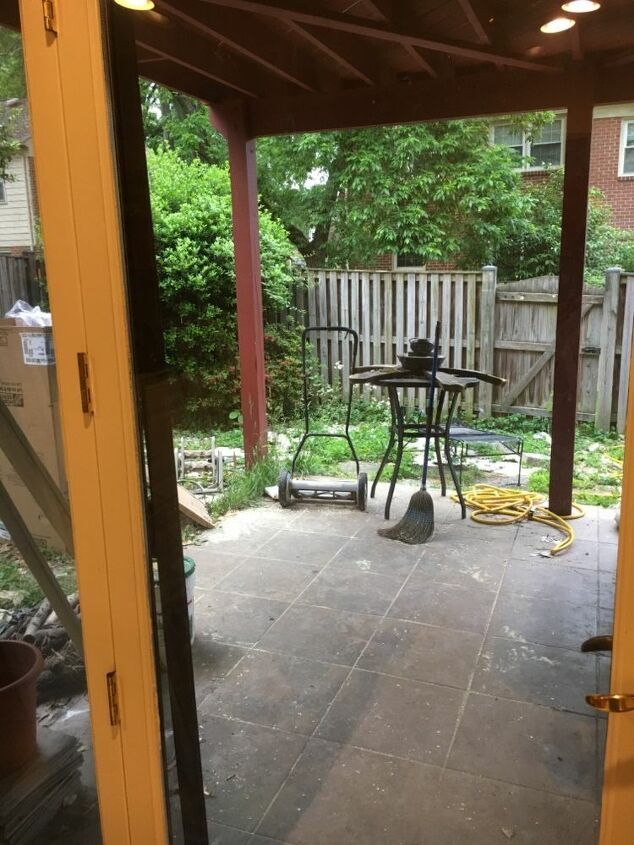 Cardboard growing on my yard.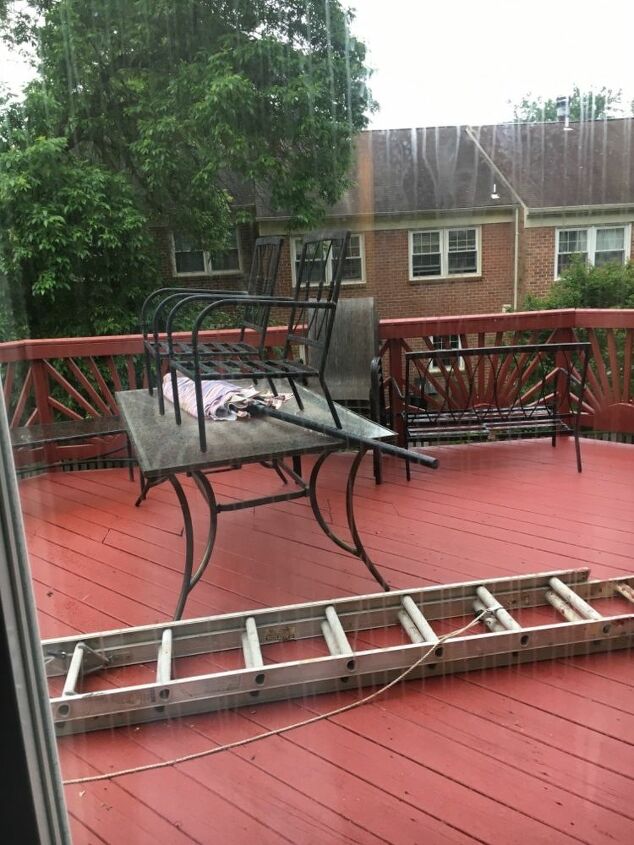 Recently had deck power washed and stained. Need yard to be pretty too!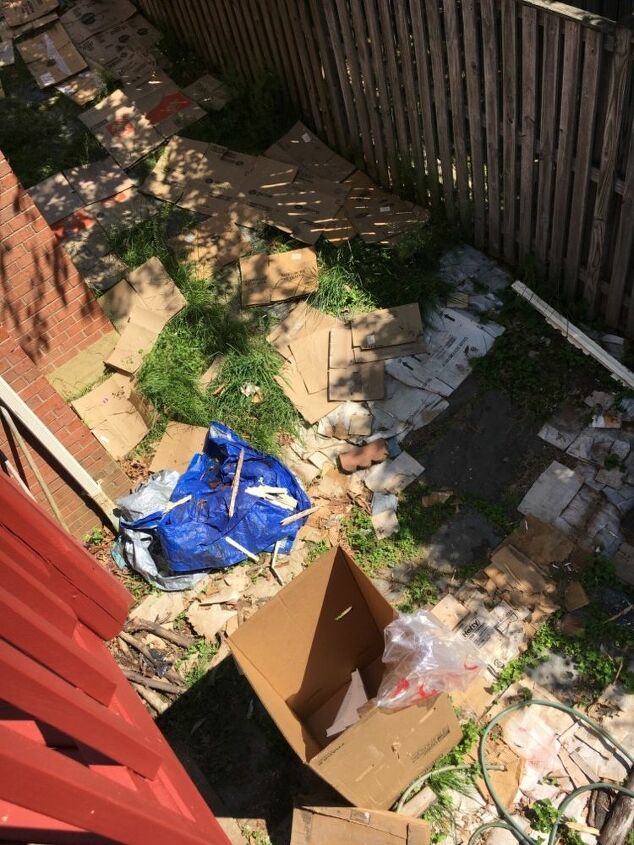 View of backyard from my deck. I'm scared to go down there. I have nightmares about my yard!!!!!