 Asked on May 19, 2019
How do I apply my shells to my soap dispenser for a cleaner look? Answered
So, I've been looking for a way to upgrade my soap dish and toothbrush holder because the one's I want are so expensive...like 50.00 for the set! And although I've come up with this cute coastal idea, I'm not getting the clean result I want with the glue. Currently, I'm using glue with a glue gun to attach my shell, but would like to try something for a more professional look. Thanks for any and all input:)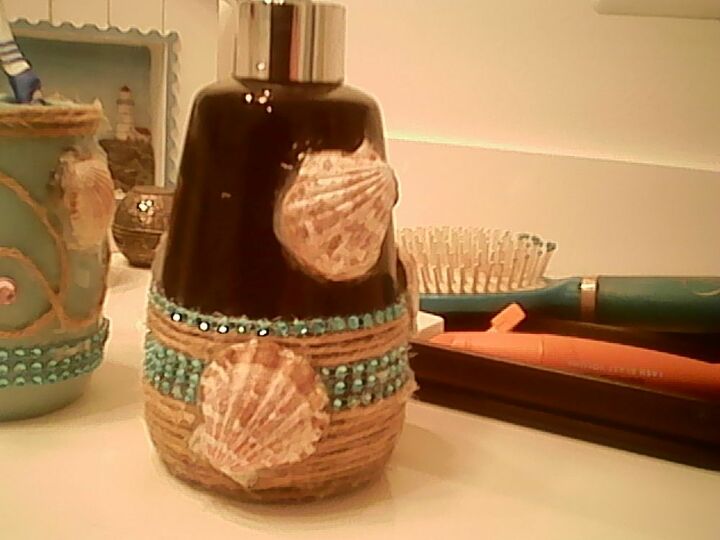 This is my end result... not bad, but could be better.