Asked on May 19, 2019
Help me pick choose main house color see 2nd picture



+8
Answered
We need to repaint our house. I still love our current palette but am hoping for the money to to consider an update. Since we painted last we replaced the old bronze windows for the white double pane and sprung for the pavers. The bands will be a lighter off white to flow better into the window frames and the accent color is soft coral pop. By the way my favorite color is green.Home talkers what do you think?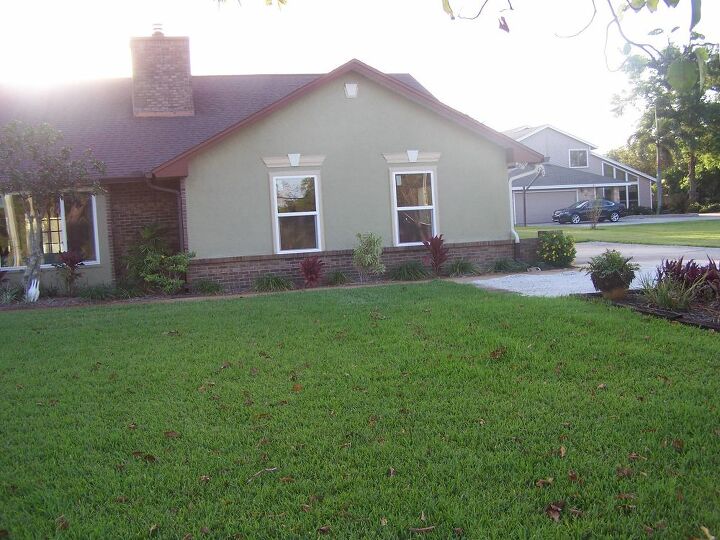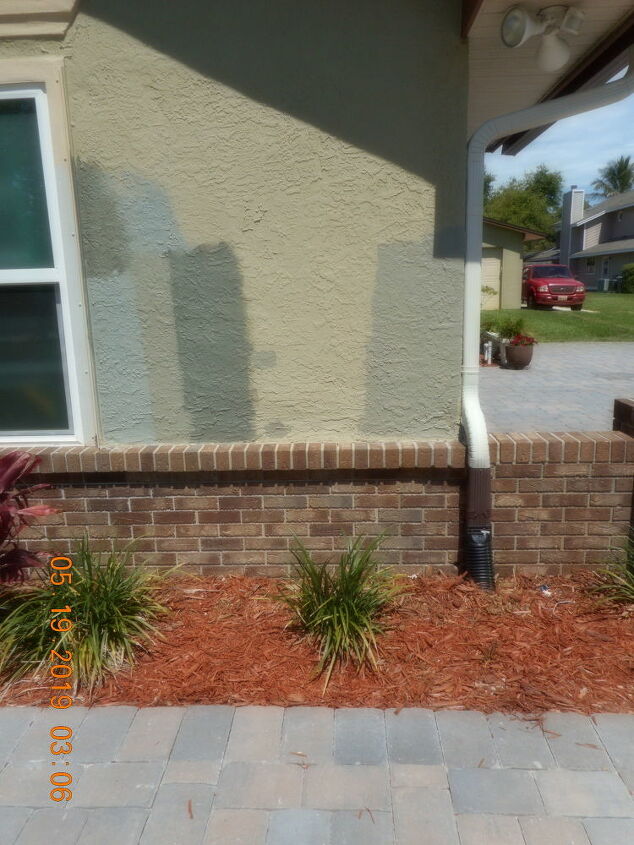 left is grayer, the dark green and between them is the same color as by the downspout.
I slapped a lighter color on the bands to get rid of the current yellow.