Related Discussions Barb
on Jun 25, 2019
I have had a honeysuckle vine for many years, never flowered, lots of sun, zone 5..... any suggestions? Thanks.
Maria Smith
on Apr 15, 2019
Should I trim down my dead stems on my hydrengeas and if so when is the best time fall or spring?

Deb
on Mar 24, 2019
I bought a bleeding heart plant from a nursery. I want to give it the home it needs to flourish. I have a great spot but it gets mostly partial sun through the trees.... See more
Ben Monterotti
on May 22, 2018
Zone 6aDo you think this knockout rose is coming back ok? This was bought and planted last summer, then moved to a different spot in March. I have a few others that ... See more Dak21645456
on Nov 06, 2017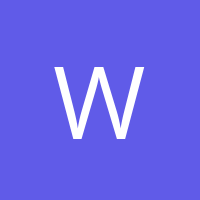 Willie jonesjr
on Aug 25, 2017
Is tynenol bad for your kidneys

360 Sod (Donna Dixson)
on May 09, 2012
Is it just me or are the Hydrangeas particularly glowing this year?