Related Discussions

Ramona Graves Sprenkle
on Aug 23, 2018
Are there any self contained septic systems that do not require septic tank hook-up or drain field?
Dena Anderson
on Jan 03, 2018
What is the best way to handle frozen pipes?
Deborah hanks
on Dec 15, 2017

Carmen
on Jan 11, 2017
I'm new to Florida and notice that the only time the hot water gets really hot is when the AC is on. I'm from Illinois and don't understand this. Is there a reason f... See more
Teresa Lilly
on Oct 18, 2015
A few months ago, we had a new double headed shower faucet installed. The main head has been leaking for a couple of weeks and I'm not sure how to fix it. It is onl... See more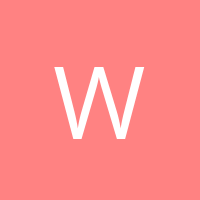 Wellington
on Aug 01, 2012
Bathroom sink water not draining well very slow. is this major problem?
Sdraughn
on Sep 23, 2014
I need to work on my kitchen faucets but I can't shut off the water because the shutoff valves are frozen and will not turn. Does anyone know how I can get these to t... See more