How can I upcycle these pretty lanterns? Answered
I had a yard full of these solar lights but they have all pretty much died. The light portion no longer works (tiny creatures had invaded and destroyed the works) but I don't want to just throw them away. I'm looking for suggestions on how to re-purposed these because they are too pretty to just throw away.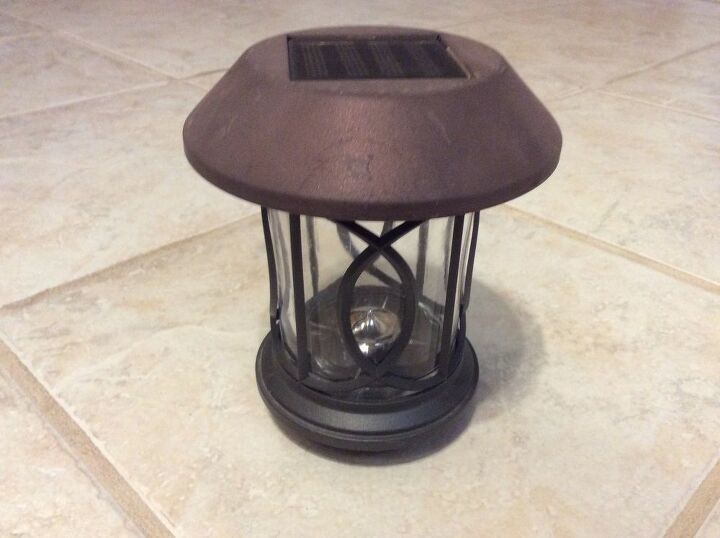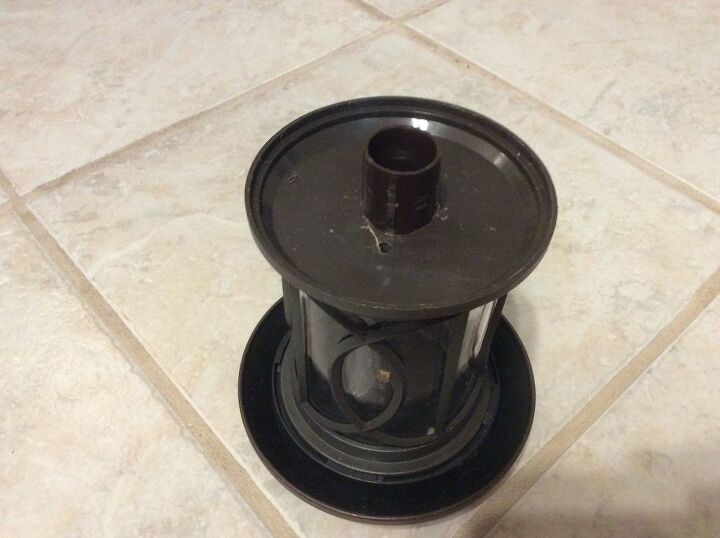 Assembled bottom view (without the ground stake)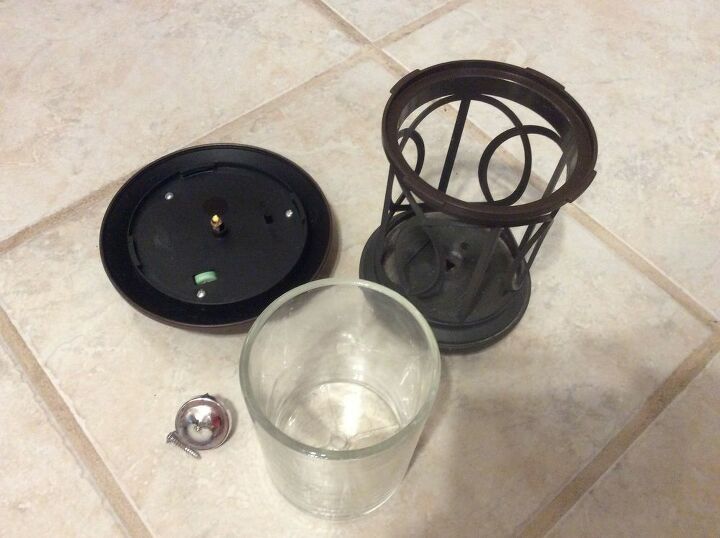 Dismantled. Note there is a hole in the bottom of the glass portion.