Asked on Jul 6, 2019
How can I make over this ugly shower?



+7
Answered
I bought a house from two people who should never set foot in a hardware store let alone install a shower by themselves. The stall has an actual pan but the walls seem to be made from a resin fiberglass coated plywood? I have no idea what it is. There is a brand name of Riverside on the back, but I can't find out anything the company or what this board is actually for.It is an U G L Y shower and I need to see what it is I am working with before I attempt to make it nicer to look at. Plus...the moron screwed in the board to the studs along with using an adhesive so it's not what I would consider water tight...AND they use what looks to be metal corner strips to "finish" it. Can anyone help me make this water tight and slightly less ugly looking?Thanks!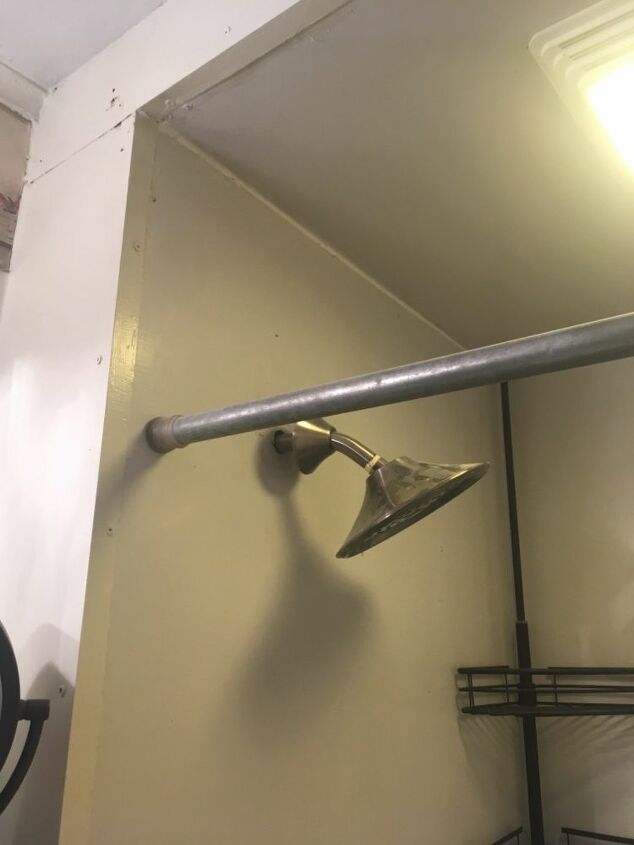 WTF did they edge this with????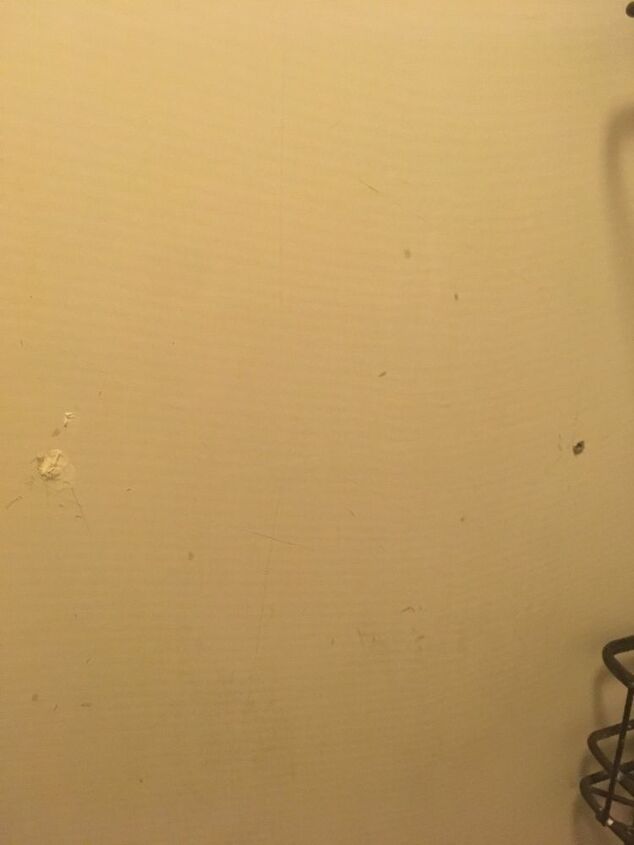 Screws covered in silicone. 🤦🏻‍♀️🤦🏻‍♀️🤦🏻‍♀️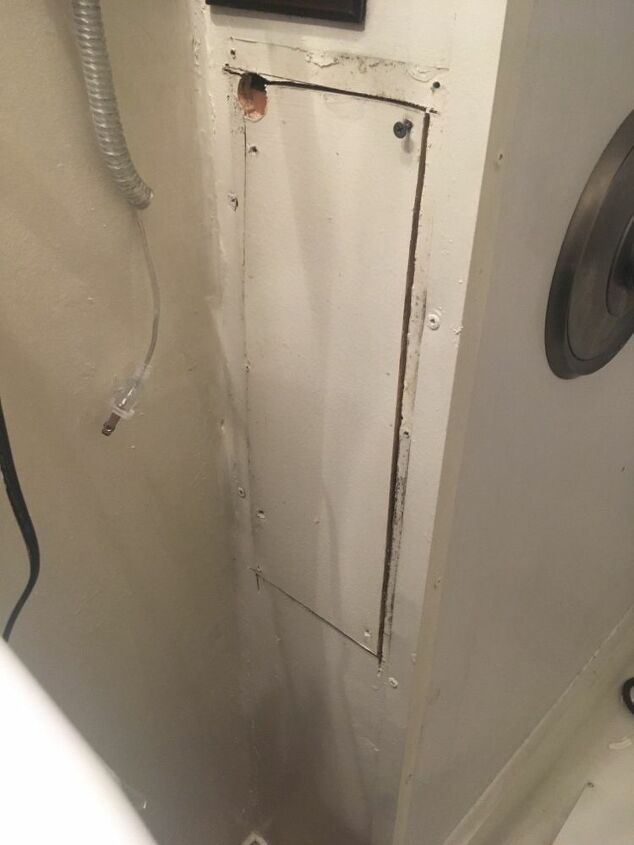 What a beautiful access door. 🤦🏻‍♀️
Too lazy to center the knob and shower head.