Related Discussions
Barbara Glennon
on May 10, 2020 Loren valdes
on Dec 15, 2020
The terrace needs some tile but I am thinking about the view basically. Any idea would be appreciated.
Pam Mitchell Dinsmore
on Oct 15, 2018
I have a detached garage I would like to finish walls inside. It's unheated and not insulated. Will wall board be ok with plaster or will that crack in the winter? ... See more

Sandra Bierscheid
on Jul 10, 2018
As you can see in this picture, we are in the process of buiIding a small deck off of our shed. I want to build a pathway (yellow line) that runs from our gate and ho... See more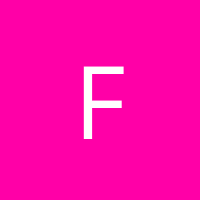 Fran
on Apr 30, 2018
Does anyone have any ideas on what to hang from the eve of the deck overhang instead of flowers? We always had beautiful hanging baskets and I loved them, but when we... See more Tawnya Emrick
on May 09, 2018

DZW
on Jun 27, 2017
I have a front deck patio that receives full sun. I'd like do to something like a pergola some day but not yet. Any ideas?