Asked on Sep 5, 2019
How do I makeover this wool rug? +8
Answered
I have this old pink rug which I hate. I prefer a MUCH lighter shade of pink, or another color altogether. I was thinking of using a mop with bleach mixture and mopping the rug with a solution of water and bleach. But I don't know how much bleach to water to use. Thank youLuciana DeVito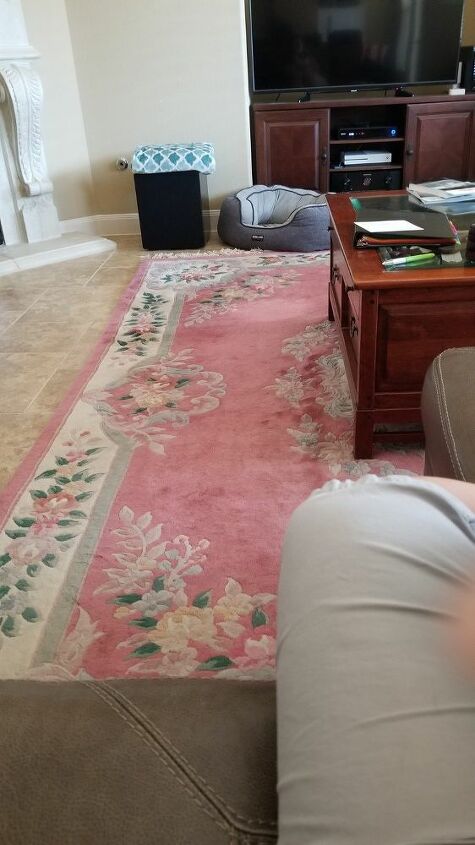 The 80's called, they want their rug back!