How can I make an adapter for this torchere glass shade? Answered
My 40 yr old, 16" diameter torchere shade will not "seat" properly in this base, as the on/off "stem" is where the shade's "neck" needs to drop down.As in, this lamp base is for a contemporary "bowl" shape, not an antique torchere shade.I'm not going to drill a hole in the side of the glass shade's stem, as that's drilling tangent to a glass cylinder. Not going to risk it.If you can help me find a very large "washer" I could use one under the neck, and one where the shade flattens out.Considering I'm going to be buying this base, I don't want to throw $30 of parts at a $15 base, that has two problems.What do you think?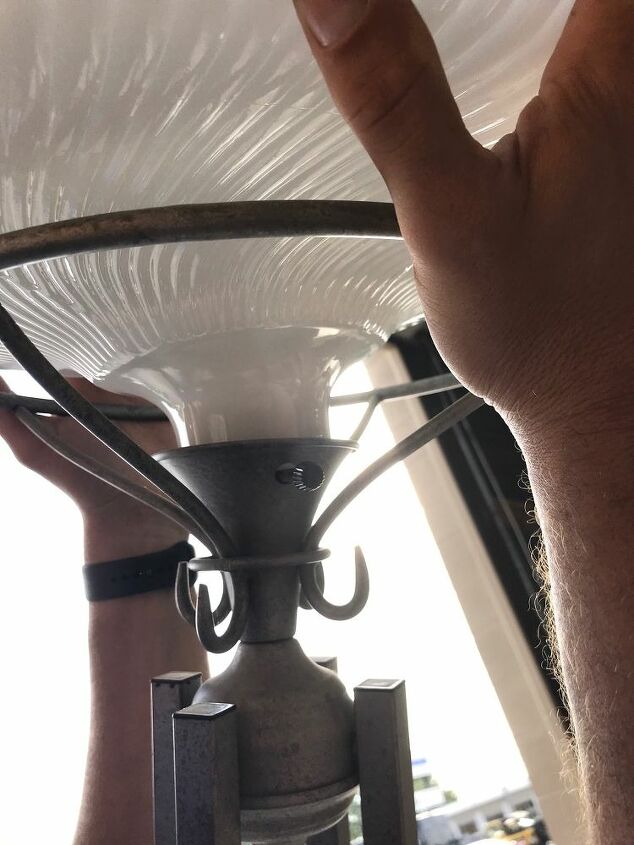 Don't dare let it sit on the stem & fall to the ground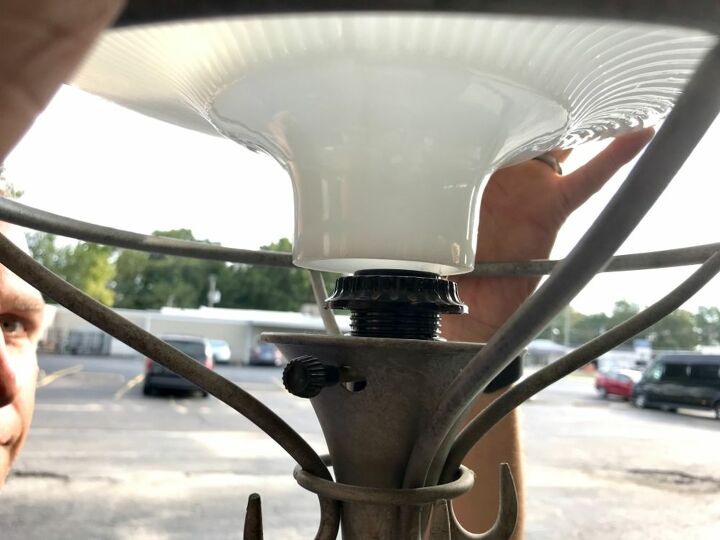 See how the shade is much bigger than the plastic nut?