How can I lighten up these bathroom walls and trim? Answered
My bathroom has alot of wood trim. It's been painted really dark. I would like to repaint the trim white or an off white. My tub has mirrors all around it with wide wood that's painted same color as trim. Should I paint that same color as trim or same color as walls?!?! Probably going to paint trim a light color and bathroom a prettier gray. Also on the striped wall should I paint boards all the same color? THANK YOU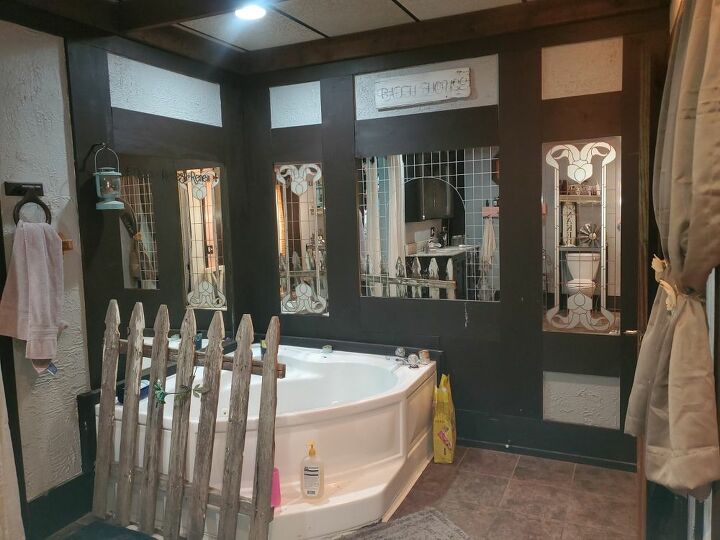 Should I paint all the brown sand color as walls. Or same color that I paint top and bottom trim?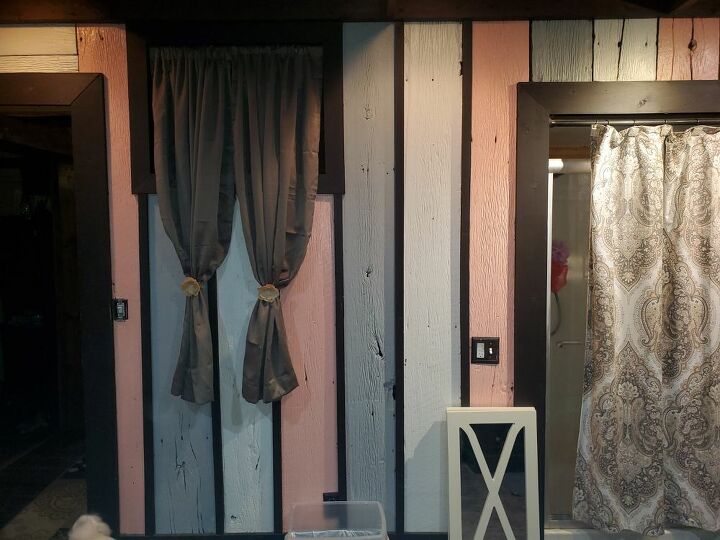 Opening with curtains is going to be covered up with rectangle beige X mirror... should I paint this all same color?