How can I makeover this closet? Answered
Please dont judge my mess! In middle of purging my closet! The bar to hang cloths on go all way across behind the built in wall. Make it hard to get to alot of cloths. The wall behind goes up so far then inverts up. Should I tear the wall out on one side and put shelves in? Get rid of dresser? Do a corner piece where dresser is with something like ikea closet racks?? Open to different ideas please. Thank you!!!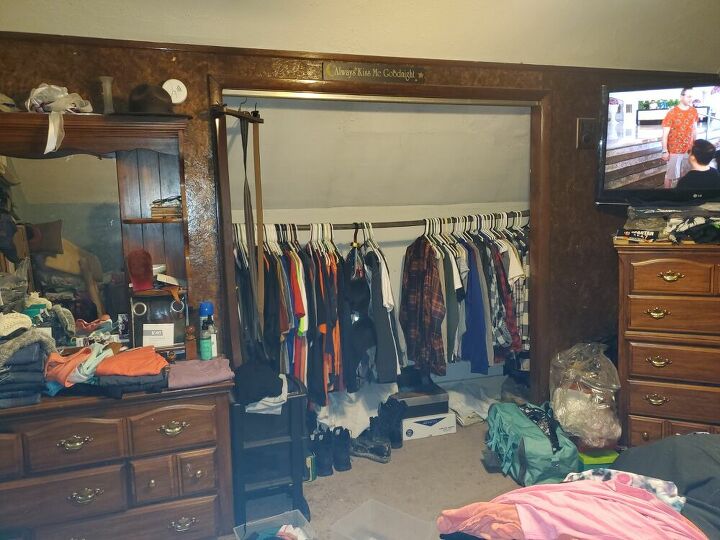 Metal bar goes all way across.