Asked on Nov 7, 2019
How do I remove two layers of crackle paint from my fireplace mantel? +9
Answered
I have a lovely fireplace mantel and surround with nice detailing. The previous owner, who was an furniture artist, painted the mantel and surround with green crackle paint and an cream overlay of this same paint.What do I need to use to remove both layers of crackle paint - supply list would be great and appreciated, along with instructions.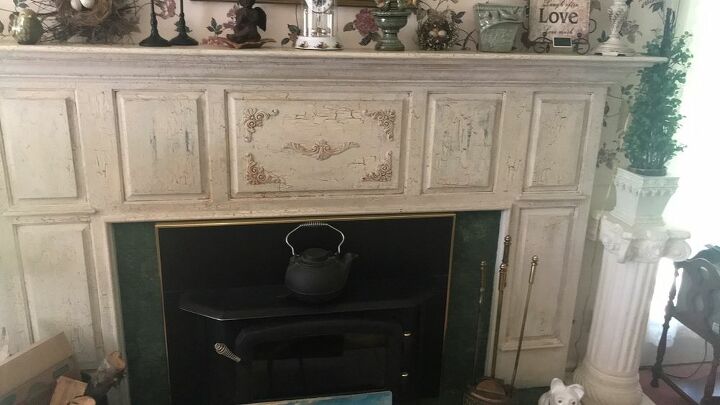 Crackle painted fireplace. I want to paint it a satin or flat white.