How do I remove this false front cabinet? Answered
I'm looking to install tip out shelves and I don't know if my false front cabinet is glued on or screwed on with the screws hidden behind a lighter strip of wood that is screwed to the sides. In the picture please let me know if you think there are screws behind that lighter strip of wood. There is a strip at the top and bottom.
I tried using a razor blade on the back, but it kept getting stuck.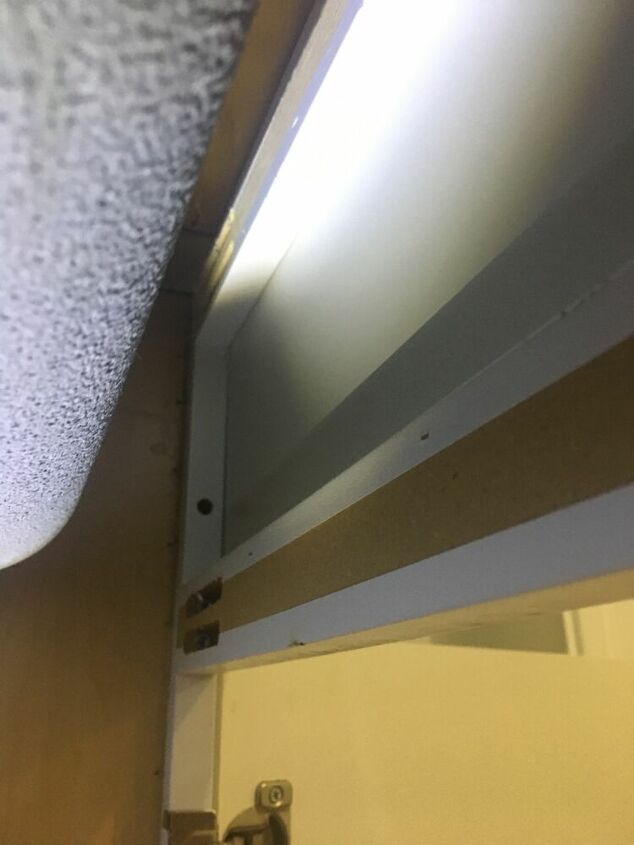 Back of false front cabinet. Notice natural color strips of wood. Do I need to remove those to expose screws holding the false front cabinet or is it glued on?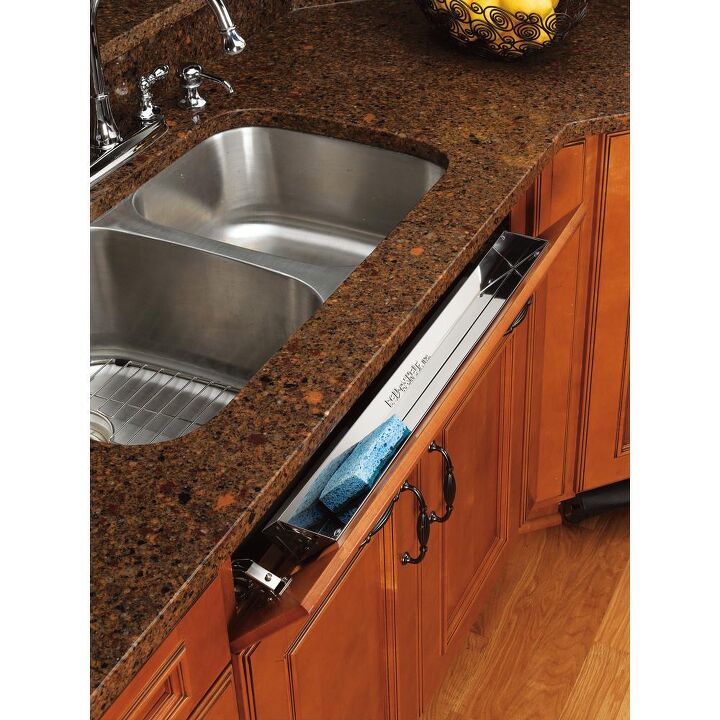 What I'm trying to install.