Do you have suggestions for painting this couch more efficiently? Answered
So due to medical reason my husband and I needed a reclining furniture set. We sold our and bought this old set off of a family. I knew it would need help to be what I actually wanted but just could not afford a new set. So here I am trying to do this right and so far I am really wandering if I am at all. I know is a slow process but is really causing some issues pain wise. If anyone lives in or around Morristown TN I could really use some help.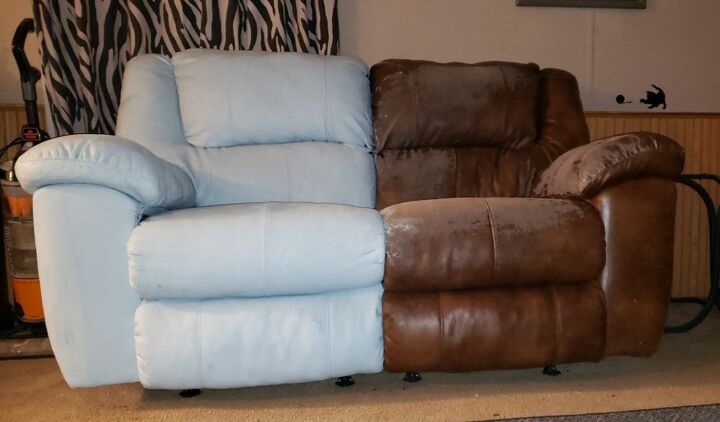 So I saw on pinterest where you can use plaster of Paris, primer, latex paint and minwax so I am doing my best but really just need help.