Asked on Nov 27, 2019
How do I improve heat flow to my upstairs? +9
Answered
We have a charming old farmhouse (built in 1900 and remodeled in 1950 and again in 2016). We have a natural gas furnace, but no ducts, so it just spews hot air into the great room. It works well for heating the downstairs because it's all one room. To get the heat upstairs, all we have is a single gravity vent in the downstairs ceiling/upstairs floor. Between the floor is an 18-in crawlspace that eats up all the hot air so it never makes it upstairs. We're looking for a cheap and quick solution we can do ourselves that doesn't require replacing the furnace or adding an HVAC system.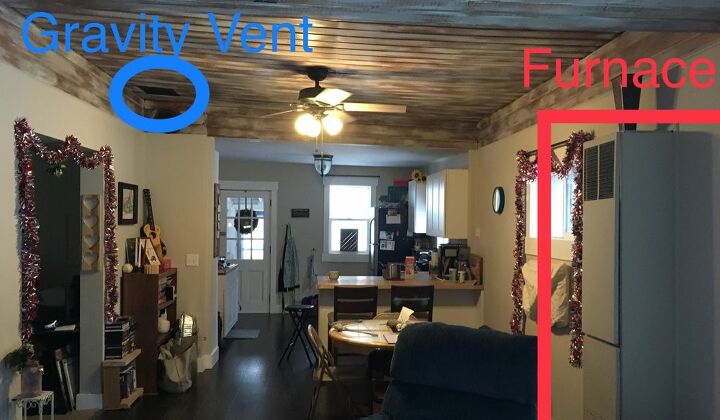 Furnace and downstairs gravity vent