How can we redesign our staircase? Answered
Hi Hometalk Peoples. I think our house just gets bigger and bigger and the projects just keep growing. Bet some of you can relate. We have removed all the carpeting from this house, including the stairs. Once the living room is done, the staircase is next. It has a landing we want to remove and just make it flow straight. The landing forces the stairs to open partially into a wall. Also the bottom 2 steps are off kilter and it messes up the lines on the side wall under the rail, making it impossible to trim out nicely. Has anyone ever changed their staircase by removing the landing altogether? Also, best retreading, new treads suggestions? And yes, there's more than enough room in entry to accommodate the change. Thank you in advance!D. The Reluctant Renovator 😏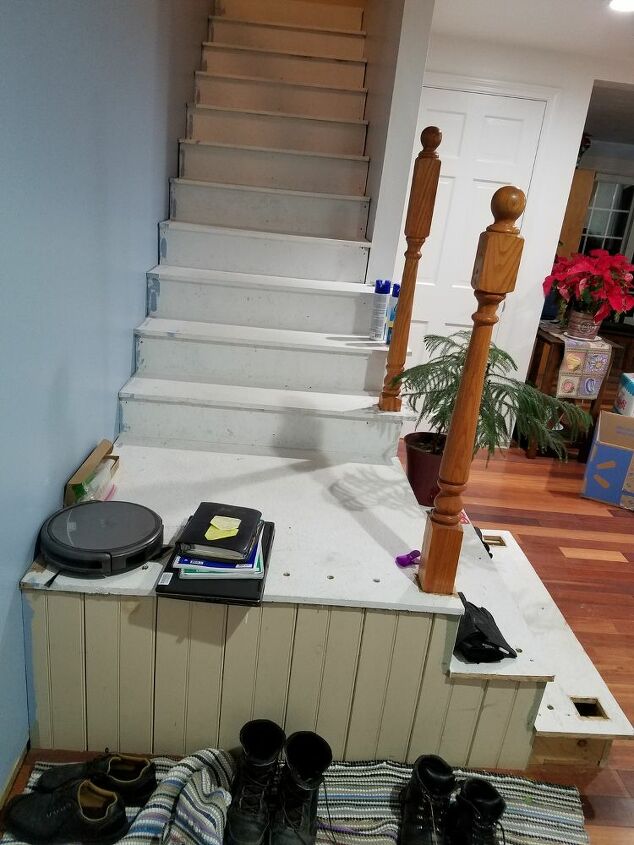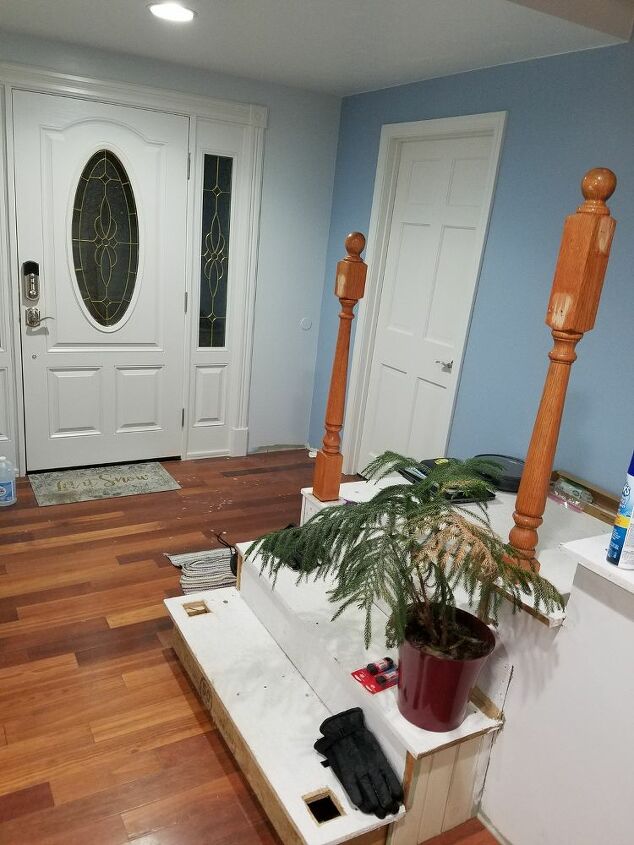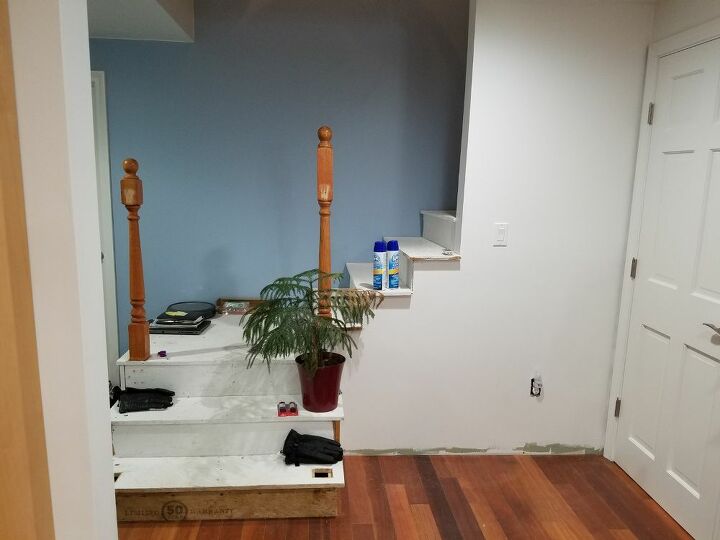 We want this stair wall to be a clean line - no turn. Then we can dress it up like our island. You can see that the stairs turn into a wall somewhat... don't like.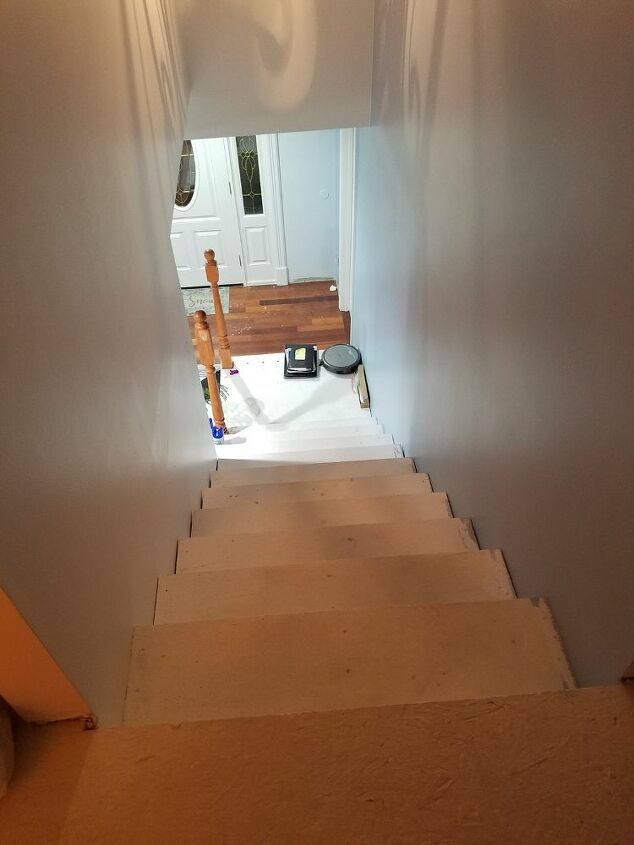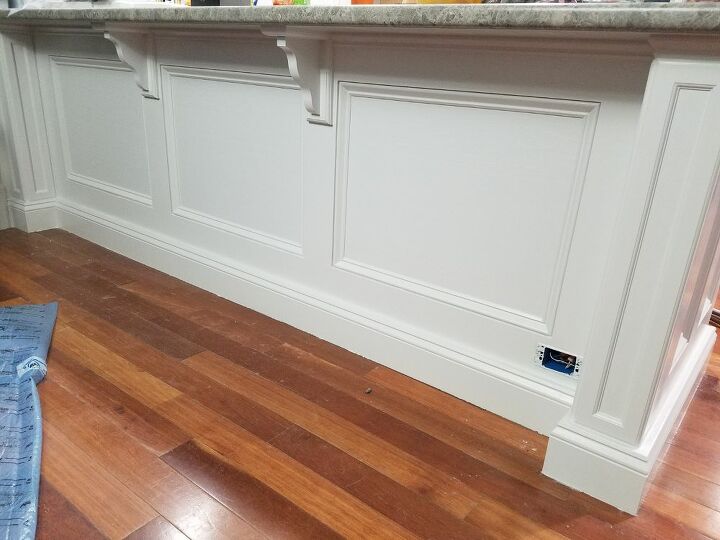 Our island project. This is the wall treatment we want to mirror on the stair wall when we get ut straight...