How can I clean this old glass Pyrex dish? Answered
I have a Old glass Pyrex dish that belong to my mother who passed away and it has some kind of white residue on it and I have tried washing it and scrubbing it with an SOS pad and I still can't get it off. Does anyone have any ideas of how I can get that off of there? Help
UPDATE
I got the Pryrex dish, like new. I ended up coming up with the idea of using WD-40 and let it sit over night then washed it with dawn and a wool brush and it came clean of course I washed it three times to make sure the WD-40 was off of it. Thanks for all the ideas. New picture is the last one after cleaned.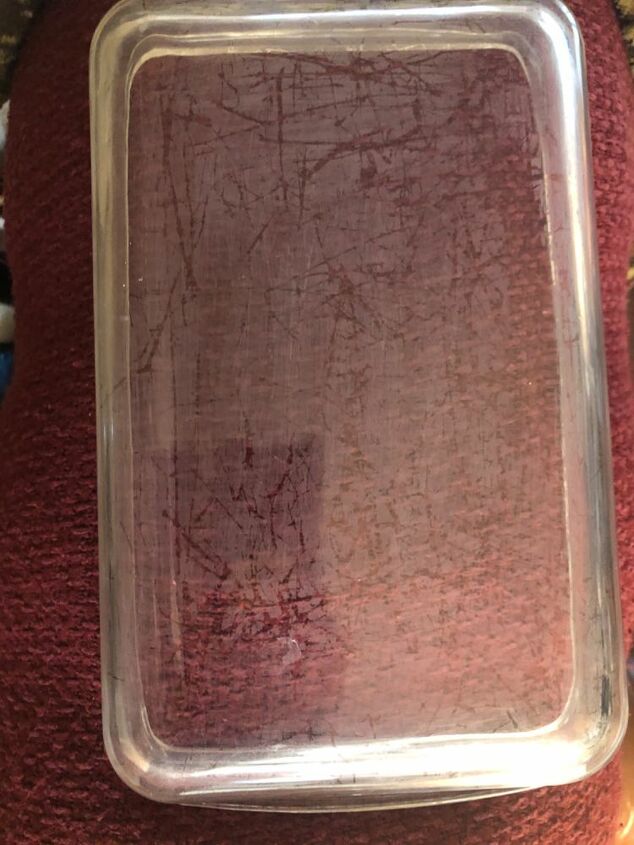 It's like a foggy look on it.