Related Discussions

Donna
on Feb 20, 2020
I have but g dogs I am looking how to make homemade toys for my dog can you help me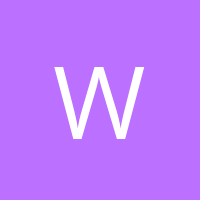 WomanInDepth
on Dec 01, 2019
Shower melts sound wonderful, but where do you put them in your shower? Could they also be used in a bath?

Jan
on Apr 04, 2018
Table top is 54 X 54 If I pull chairs out as for sitting its 93 X 93 ? But if I buy a 8 ft. X8 ft. It takes up my kitchen. any suggestions?

Bonnie Shirley Coates
on Feb 15, 2016
I stumbled upon this beautiful Barley Twist desk and chair at an Estate Sales. I do not know anything about it. I only know that I HAD to have it. I had never hear... See more Lisa McKinney
on Aug 29, 2018
I'm completely stumped on how to fix this space!! I've tried shelves, armoires, wallpaper, nothing looks right. I also have no idea what to do with the incredibly bar... See more Laverne
on Dec 30, 2016
Can I get some starter ideas?