Related Discussions Phyllisesmith
on May 01, 2017
Where are you tuning in from? William
on Dec 24, 2019
Just wanted to wish everyone a joyous, happy, and Merry Christmas

Try your best!.
on Dec 05, 2019
Hi hometalkers near an far.Just want to wish you all a Merry christmas an happy new year. All the best for 2020!🎅Stay safe an warm.Mostly smile an be happy think p... See more
Gayle
on Dec 11, 2019
Don't have a question but wanted to say Merry Christmas!!! Hope everyone has a blessed holiday!!!!!
Christine Collins
on Nov 28, 2019
Happy Thanksgiving 🦃 to you all and hope you have a wonderful and Blessed day
Julia A. Harding
on Nov 01, 2018
Not sure where to go, what to offer. Love DIY. I do denim, but I sew, crochet, paint, just about anything crafty. Just started on rug weaving...

Puddin
on Sep 10, 2018
I just moved into my new home I'm a first time buyer first-time designer so I need help designing the kitchen. I'm looking to design my kitchen I have a previously in... See more
Coralia Gomez
on Dec 26, 2017
I don't have a question. Thanks. Sha16623175
on Oct 25, 2017

Kaufman.daniel
on Jul 27, 2017
Hi,I love doing DIY project but sometime I lack the motivation.... I was thinking, if I had someone doing the same project as I am at the same time, would I be more c... See more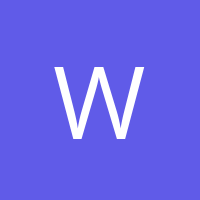 Wal17994662
on Jun 12, 2017
We are from "Taiwan", our country! We never been a part of "Province of China". Linda
on Jan 02, 2017
I will post a "in progress" photo in a few weeks. Right now, I'm recovering from broken ribs, but not from any project! I will post finished project when I'm less cl... See more