Related Discussions Kathy
on Oct 18, 2016
How do you remove the silver from on old CD? JJ
on Jan 12, 2019
I understand that my question is unusual for this group however I know DIY excellence is found here. Can any of you come up with a clever idea on how to "pin" a c... See more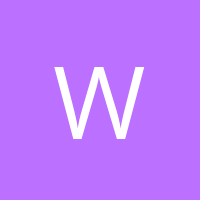 WomanInDepth
on Dec 01, 2019
Shower melts sound wonderful, but where do you put them in your shower? Could they also be used in a bath?

Sherry Myers
on Apr 16, 2019
I would like to hang a painted mirror in front of the existing builders grade frameless mirror in the bathroom. I would like to hang it so that a small amount of the ... See more Robyn. Simply garbage.
on Dec 01, 2018
I can't stencil well, especially the smaller letters. I usually do a reverse by laying letters on wood ( spray a bit of sticky glue first) and then spraying the bas... See more Lisa
on Aug 30, 2018
I have this lighting in the soon to be man cave. It used to be a tax office hence the lighting. Can I put dimmers on the light switch? Stained glass spray paint the o... See more
Isabelle
on May 20, 2018
I have a lamp with a plain clear glass base. would like to liven it u