How to determine musty kitchen sink cabinet smell?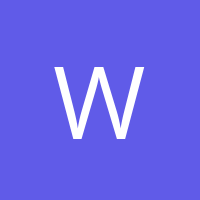 Answered
Noticed a musty smell around dishwasher. Discovered a small leak from pump. Had damaged laminate flr beneath from dripping consistently over time. Cleaned up beneath & laid down a coating of cornstarch & baking soda. Smell has dissipated there, as it has dried. Still waiting on the replacement part. Water valve is shut off for now.
However, I now smell it stronger from the double sink cabinet beside the washer.
There is no water damage WITHIN the cabinet, pipe joints are all dry.
It is an island counter with a 2x4 boxed frame under cabinet with faced toe-kick which I removed. But I can't get past the 2x4 frame, into that void space nor SEE beneath the cabinet bottom. The bar counter on the other side of the island is drywall faced with a 5 inch baseboard. No evidence of water presence anywhere on outer layers.
Would DIY readers expect THAT is where the smell is originating caused by the dripping dishwasher, could the water have run beneath the laminate & along the underlay? as I cannot see any evidence trail of water damage that it traveled atop the floor surface to the cabinet.
OR are there ANY other possibilities to explore (see pic) to avoid cabinet dismantling?
It's a 2nd flr condo & water leaks are stuff of nightmares & concern for me.
The 1st flr tenant below has not complained of any evidence of ceiling water damage...yet.
Thx