How do I repair/restore dry wood furniture? Answered
I recently bought a table and chairs that need restoring. The table and chairs have been sitting in a metal storage container for a long time and the wood has dried out and the spokes have lifted on the bottom rails and seem to have shrunk and won't go back into the holes. How do I fix this? I want this very old table and chairs to be restored to it's beauty again.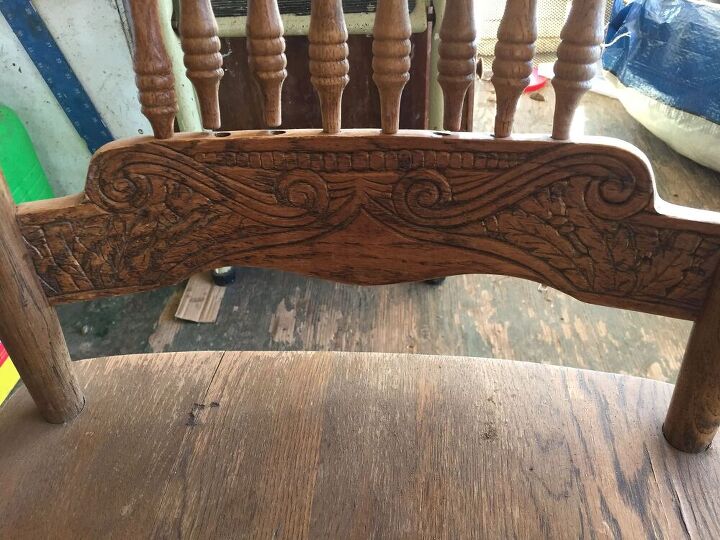 The spokes have come out of the base but remain in the top and don't seem to be long enough anymore. I know the set has been sitting in a metal container for some years and survived a wild fire in which everything around this container burned down. I think heat from the fire and the weather has shrunk the spokes some how. The wood seems very dry. I thought to wash it all with a brush then put Murphy's on it but not sure if that is the correct procedure.