Design Ideas for Porch? Answered
Ok guys, lots have been done to front of house including color change for shutters and door, which are bLack now. New flower bed by sidewalk. White front railing.....which now of course prevents anything that I can think of from being seen from street. Would like to do so,etching there. Any ideas?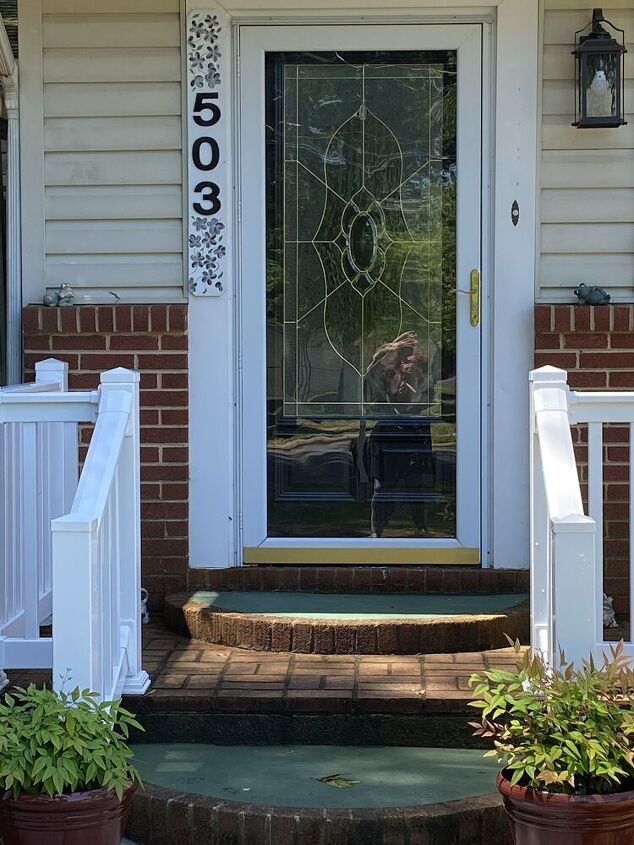 Front door with my reflection lol... steps are black, not green.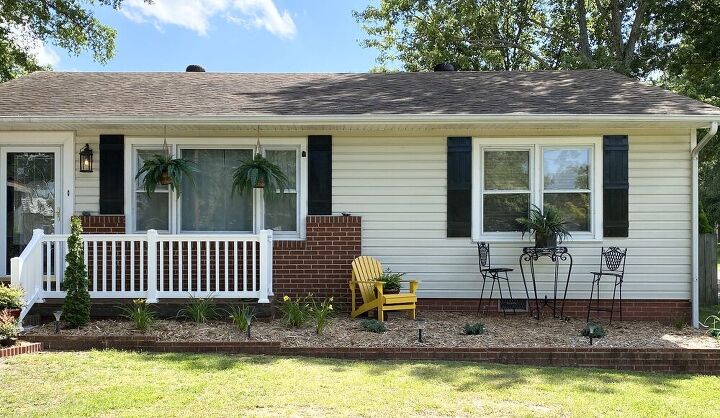 Front area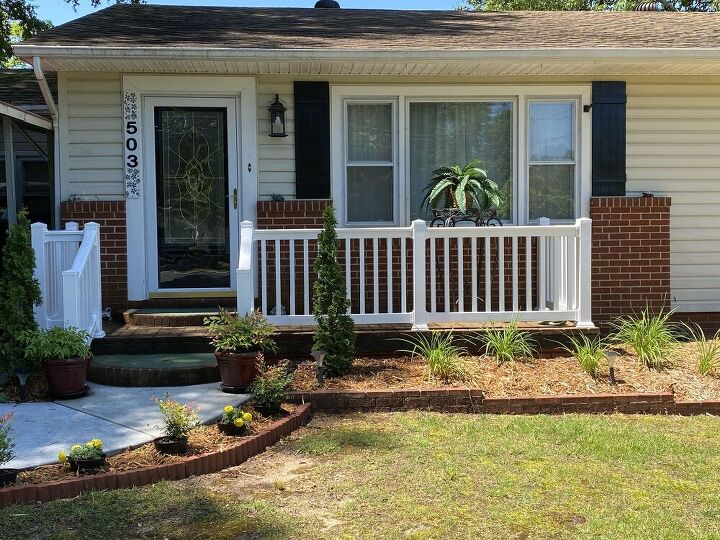 Table is now in front flower bed...steps are black now...