Related Discussions Janny
on Mar 03, 2021
I would like to paint over my brick wall in my kitchen with color and make it slightly shiny with depth in the color cobalt blue. Kathleen
on Nov 29, 2018
Is there any way to paint window trim without having to sand? Hoping for a magical solution as I have 25 windows and 12 doorways ~sigh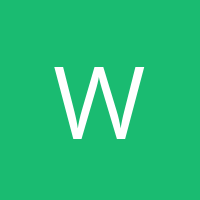 Winnie Anderegg
on Nov 09, 2018
One of the bedrooms was the previous owners home office and it was paneled. I want to make it look like a bedroom again. I can't remove the paneling without ruining... See more
Andrea D'Avignon
on Apr 06, 2014
Kitchen cabinets are desperately in need of makeover. I want to repaint and add new hardware. Do all the cabinets need to be completely sanded or can we just paint ... See more

Kenneth A Trank
on Feb 19, 2018
The coffee table has a factory mahogany finish. What process should be done prior to painting it. I do know that it has to be sanded, but what is the process?

Destpete4
on Oct 29, 2017
The upstairs family room needs painted, the carpet is a light grey, furniture is black, have a patio door in the room and a fireplace. The adjoining room is painted ... See more