Asked on Aug 3, 2020
Cleaning laminate which has some white patch? +29
Answered
I have attached pictures of the laminate floor which looks discoloured. That is the space I use to sit on a rolling office chair everyday 8 to 10 hours. Although we mop the place every week, it has formed a discolouring or white patches, which I am unable to remove. I used vinegar and mopped it using swifer. Threw baking soda on it and cleaned it using a a scotch brite. Nothing works. Any solution for this. THe floor is not even a year old.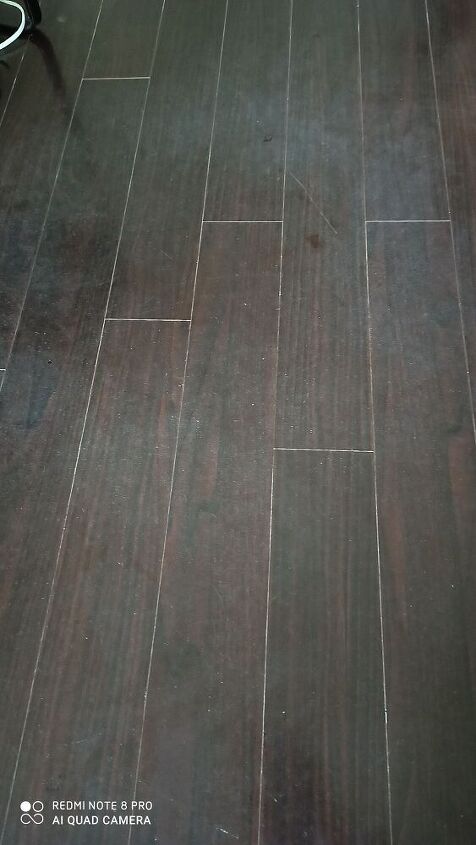 Laminate floor with dirt marks