Related Discussions

Porta Verde Studio
on Aug 16, 2013
My partner and I bought this lovely dresser which was covered with a very bad white shiny paint job. He stripped and sanded to bare wood and then painted with a ureth... See more Alexa
on Aug 31, 2021
I just bought this vintage vanity and when picking it up, I was far too stubborn to admit to my boyfriend that yes, it was far too short for my knees to go underneath... See more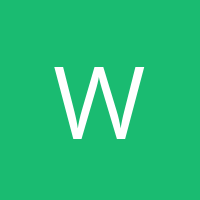 Wg
on Aug 17, 2021 Mrs Mechanic
on Jul 25, 2021
How can I refinish French Provincial Dinette set?
Diane Kunimoto
on Oct 24, 2017
It has all these coffee cup rings on it that I can't get off. I've tried Zep clean stone plus and a lot of other cleaners. The zip sure brought out the shine in th... See more Lesley
on Mar 06, 2021
How do I prep and what type of paint can I use on kitchen cupboard doors with vinyl wrap removed? Leslie
on Sep 08, 2020
My new rocking chairs frequently sit in small amounts of water when it rains or the plants are watered. Any ideas about how to elevate the bottom of the rockers to k... See more