Asked on Sep 9, 2020
Get rid of dark spots on frame of bathroom mirror?



+14
Answered
A section of our master bathroom mirror has discolored from the original silver color and has black spots. It's only one spot above the sink faucet, the rest of the mirror's frame is fine. Not sure what caused these spots or what it is, if it's simple as painting or something more, but does anyone know how to fix/restore the mirror frame's trim color to silver again?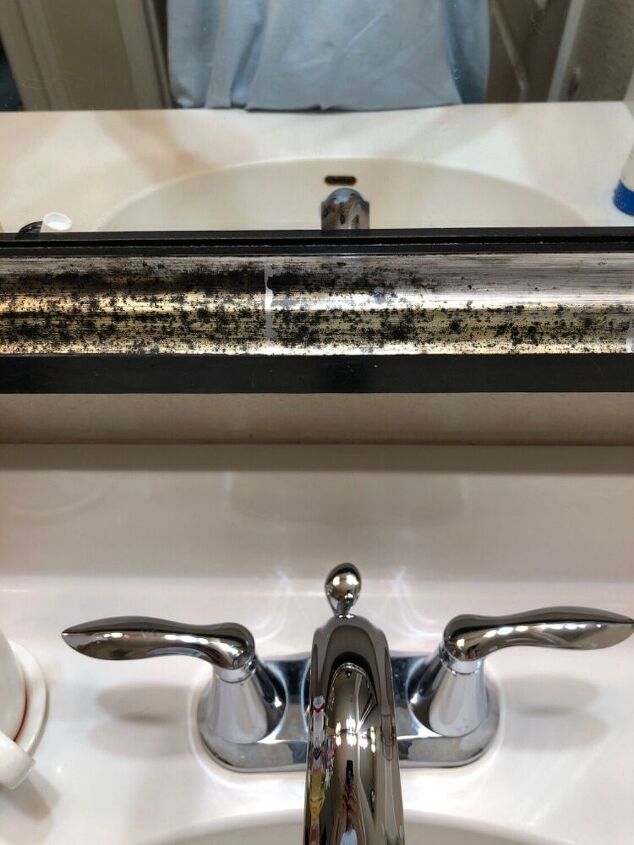 Mirrors trim has black spots, doesn't wipe off