To paint or not to paint? That is the question. Answered
So, I saw these awesome planters from Joann's, but they were $30 a piece and out of stock near me. As I was strolling through Walmart, I saw a food container skull that would work as a dupe. Now that I have it... it can't decide if I should paint it black. What do you think? Leave it or paint it?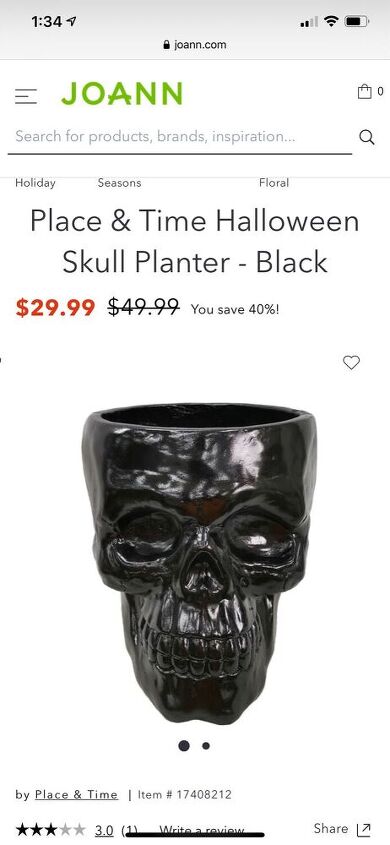 The original inspiration piece from Joann's.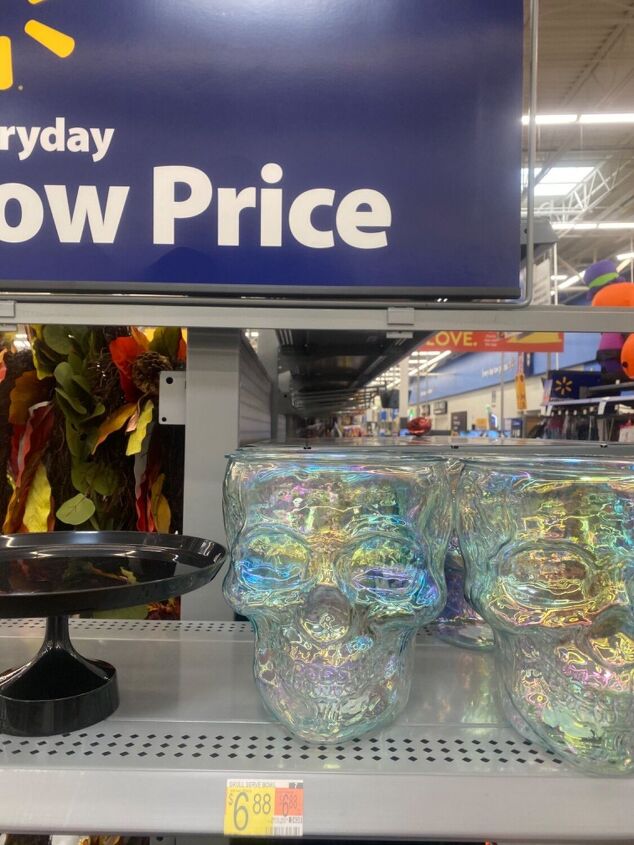 Walmart dupe...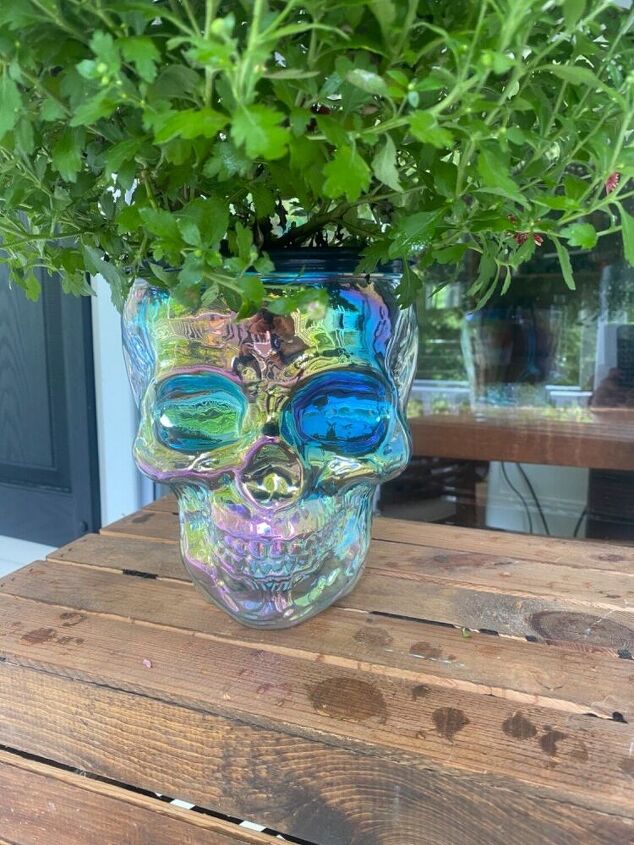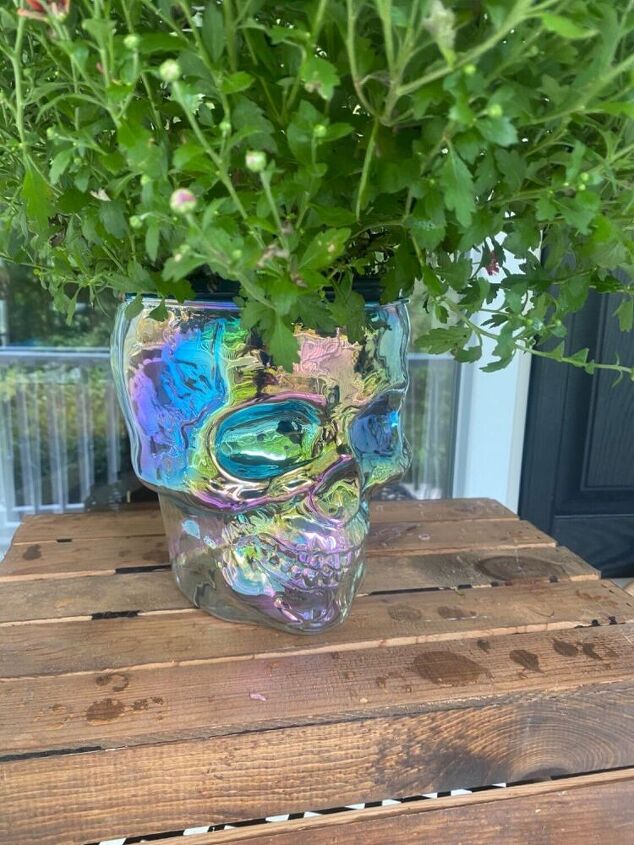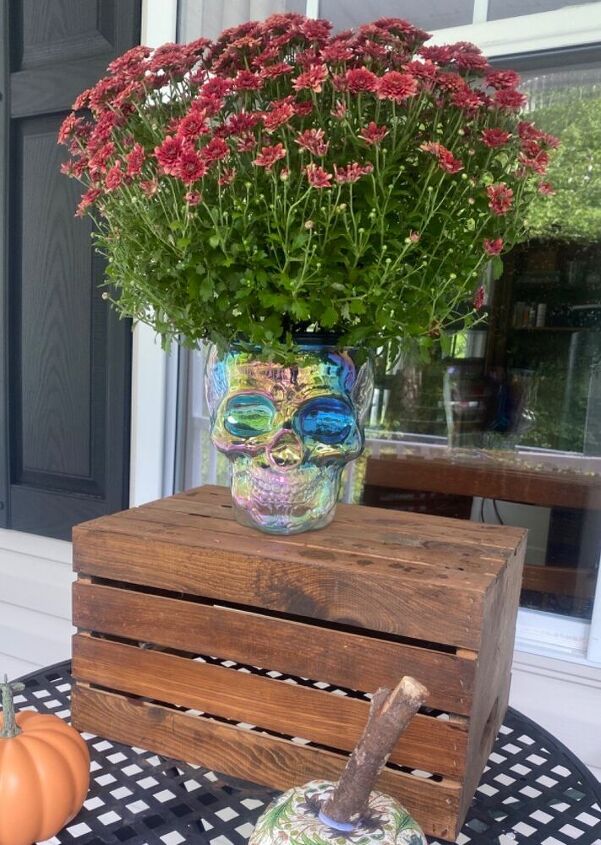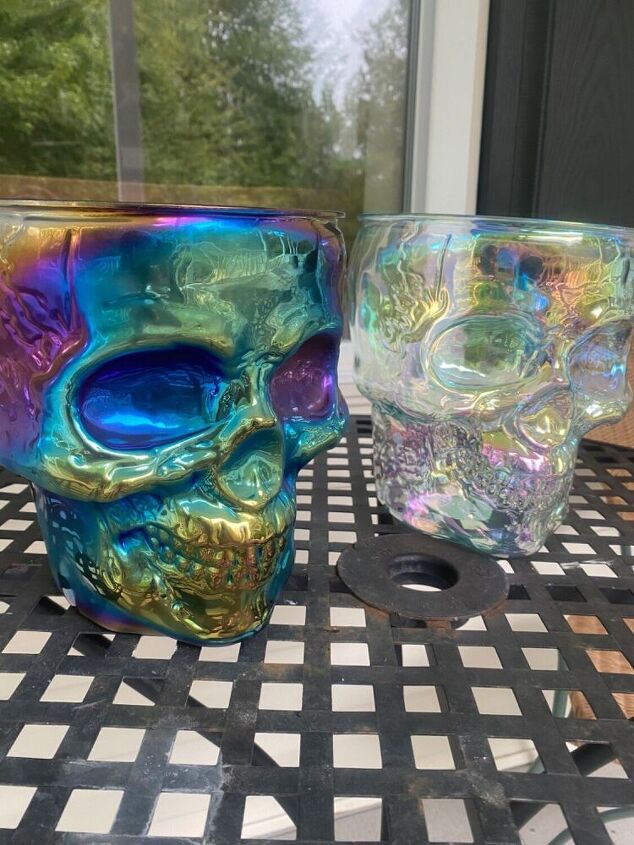 I did the black inside and the paint is still wet so I can't put the mum in yet.