Asked on Oct 19, 2020
UPDATED How to add depth/interest to front door actually entire stoop? +28
Answered
I was inspired by the project showing how they created a copper finish patina on a painted door making me take a look at our plain Jane. I'm not looking for a metal look just something to add some interest. I realized the photo was old and I had made some changes since it was taken now a couple years ago.
Our major problem is that our front door is 100 feet from the street. The stoop in only 4 by 6 and really not visible until you are already in front of it.
So here are the updated photos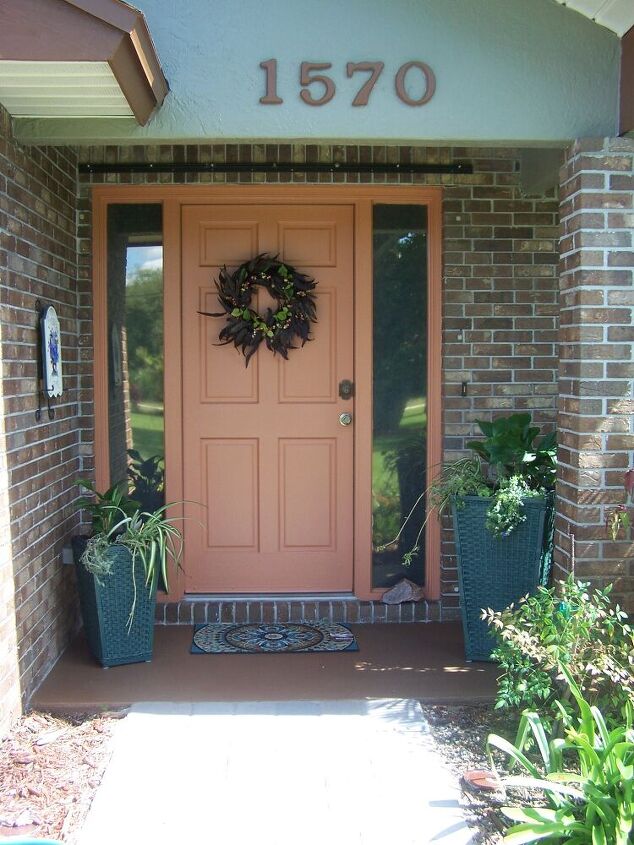 This was about 2 years ago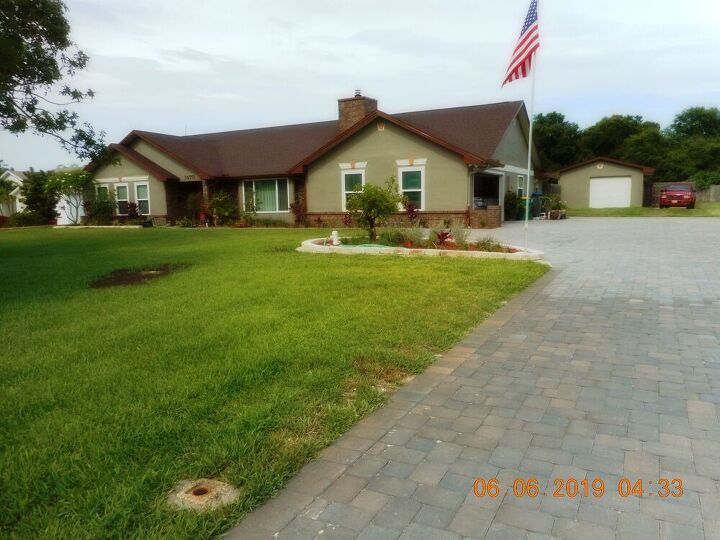 From the street front door is not even visible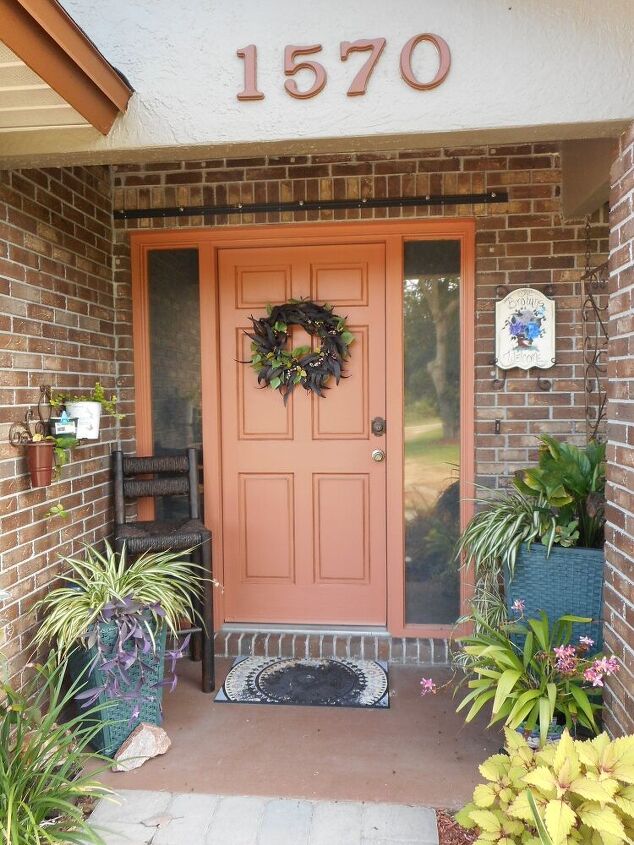 Since then I moved the welcome plaque, added a stool and a couple more plants. Still hoping to find plants that can take the Florida sun for the metal plant holder on the left. As you can see the mat after about 1 1/2 years is already unsightly. I did like what one Hometalker did using a large canvas picture outside and think the right one on the left brick wall could be the answer for color.