Related Discussions

Jacqueline Dooley
on Feb 22, 2021
what is the best method to paint / stencil and lamp shade? Regina
on Sep 28, 2020 Blanche
on Aug 23, 2020
SEWED TWO LINERS (VINYL) TOGETHER, LEFT NEEDLE MARKS SHOWING, HOPING FOR A SOLUTION TO HIDE THESE MARKS
Alicia
on Aug 11, 2020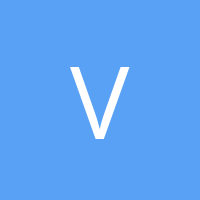 Veronica
on Jul 20, 2020
Linda
on May 30, 2020

Ellen Day
on Apr 26, 2020
I have made several gazing balls and the colors keep fading. What can I do to prevent this from happening?