How can I find out if my induced draft blower is bad? Answered
Hi have a Rheem 80 furnace dating to 1983 (schematics attached). Right after the call for heat (WH = 24VAC), the INDUCED DRAFT BLOWER RELAY should turn on. But occasionally I see only 27VAC on it instead of the 110VAC. The relay is fine and I already replaced it (will verify that it's shorted and connected after the call for heat). When the Furnace does turn on, it's after a few minutes and I see 140VAC on the Induced Draft Blower terminals of the Relay.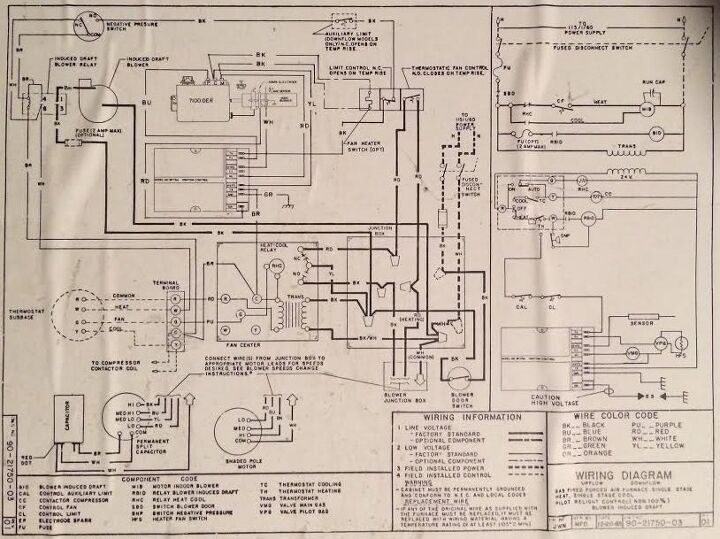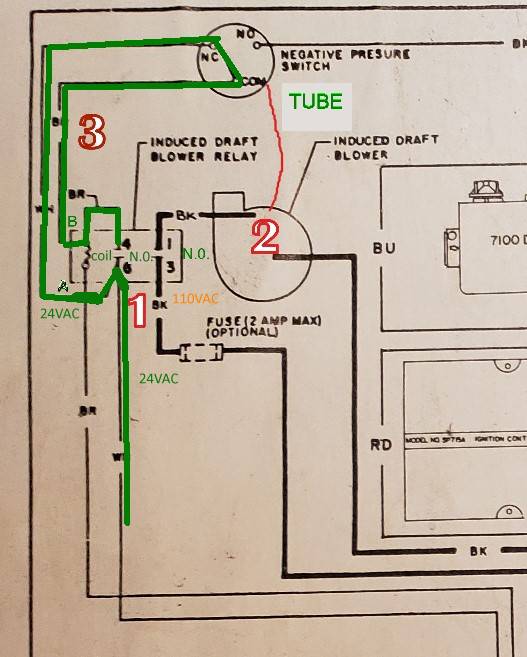 This is the close up of the area. At terminal 1 of the Relay I should see 110VAC but sometimes I only see 27VAC. This is with a brand new relay.