Related Discussions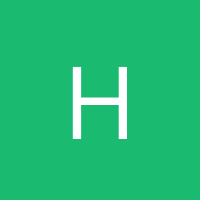 Hs
on Apr 22, 2018
Hi guys,i recently got some wardrobe done in my bedroom and after a month or so i see some bubbles as mentioned in the below images:just windering what is causing thi... See more
April Sanders
on Mar 02, 2018
We have recently had water seep through the block walls and up the concrete floor which we had put dry loc on years ago Gretchen
on Apr 01, 2014
The previous owners of my 35 year old house painted over wallpaper. I can see a few seams and there are a couple of obvious corners where the wallpaper wasn't even pu... See more

Kathy Rheaume
on Aug 24, 2017
Terri
on Jun 04, 2017
Right now there is quarter round up there And I have to change that!!

Muriel
on Mar 16, 2014
I have a hole in the wall in the bathroom right behind a towel rod that measures a very rough 2" x 3" - not straight at all. No idea why it was there but I need to p... See more

Marion Nesbitt
on Oct 17, 2015
What steps do you take to repair and waterproof the basement wall crack?